Jennifer Parkinson, PhD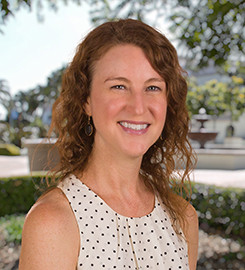 Office:
Saints Tekakwitha & Serra Hall 218D
Assistant Professor, Anthropology
PhD, City University of New York, Graduate Center & New York Consortium in Evolutionary Primatology

M.Phil., University of Cambridge

BA, University of Washington
Dr. Jennifer Parkinson is a zooarchaeologist and paleoanthropologist interested in the archaeological record related to human diet and evolution. Her research is focused on the behavioral ecology of Plio-Pleistocene hominins in East Africa. Specifically, her work has examined the importance of meat in the diet of early genus Homo. She is also interested in taphonomy and has conducted experimental modeling of carnivore and hominin bone surface damage. She is a member of the Homa Peninsula Paleoanthropological Project, and conducts fieldwork in Kenya and Uganda. Before coming to USD, Dr. Parkinson held a postdoctoral fellowship in the Department of Cell Biology and Anatomy at the University of South Carolina. She is also currently a Research Associate at the Smithsonian's National Museum of Natural History.
Scholarly Work
Paleoanthropology, zooarchaeology, taphonomy, paleoecology, environmental context of human evolution, early hominin diet and habitat use, East Africa
Areas of Interest
Biological Anthropology
Human Evolution
Modern Human Variation
Primatology
Office Hours
Section 50
9/04 - 12/13
W
1:23 pm - 2:30 pm
Saints Tekakwitha & Serra Hall - 218D
9/04 - 12/13
T TH
1:00 pm - 2:30 pm
Saints Tekakwitha & Serra Hall - 218D