A Child's Right to Counsel
The process in which many abused and neglected children find themselves is, first and foremost, a legal one. Once a report of child maltreatment is deemed founded, dependency courts in each state and the District of Columbia make a determination as to whether the child is abused or neglected and whether to remove the child from his or her home. The conclusion of this trial often ushers in an extended series of legal hearings that determine and oversee the child's placement(s) and services.  Requests are made through motions, decisions are made by judges in courtrooms and an understanding of the legal process is essential for anyone advocating for any party, including the child.  This period of hearings can last years, and a number of related legal proceedings can also ensue, including those related to termination of parental rights, adoption, custody, or criminal cases.
Notably, the court in dependency proceedings operates beyond its usual role as an arbiter between contending litigants.  In these cases, the court formally steps in to function as the legal parent.  But its parental role is played out not in a home as an individual who can monitor and supervise the child on a daily basis, but through intermittent court proceedings.   And, while courts in these proceedings are typically the most "active" courts in the United States, they remain ultimately dependent on the information presented to them.  Hearing from a child who wants to participate in his or her court case and who has had effective counsel to understand the legal issues involved, the impact of different decisions, and the scope of possibilities is imperative to sound decision-making by a court when it is acting as parent (or what is referred to as parens patriae).  The child is the person who knows best what has been taking place in his family, and in a system that is not functioning well, may be the only person who can convey that critical information to the court.
For these reasons, the Children's Advocacy Institute believes that each child involved in a dependency proceeding must be represented by his/her own attorney in a client-directed fashion. Such attorneys must receive multidisciplinary training appropriate to this representation; maintain manageable caseloads that affords them appropriate time and resources to devote to each client; and represent their clients through all stages of the proceeding, including any appeals. Also, these attorneys should be limited to carrying reasonable caseloads that allow them to fully and competently represent their clients.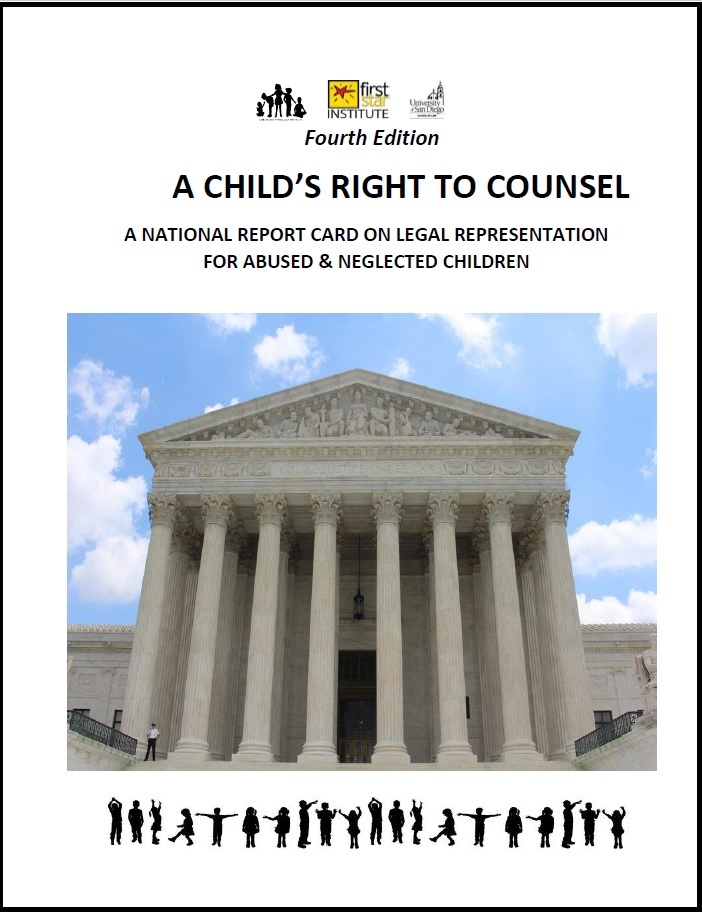 CAI's work in this area includes the following:
A Child's Right to Counsel: A National Report Card on Legal Representation for Abused and Neglected Children. 3rd Edition.