Seth Ellis, Ph.D.
Associate Professor in Marketing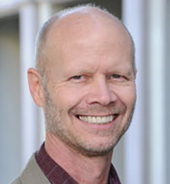 Email
seth.ellis@sandiego.edu
Phone
(619) 260-4865
Office Location
Olin Hall 310
Degree
Ph.D. University of Arizona, Marketing and Quantitative Methods
MBA Idaho State University
B.S. Idaho State University, Physics
Areas of Expertise
Marketing
Selected Publications
Exploring Consumer Behavior Using Student Constructed Essays and Film Projects, Atlantic Marketing Journal
Music Camp: Experiential Consumption in a Guitar Workshop Setting, International Journal of Culture, Tourism and Hospitality Research
Structural and Social Bonds of Commitment in Inter Firm Relationships, Journal of Applied Business & Economics
Summary
Seth R. Ellis' teaching is normally focused on marketing strategy and new product development. He has also taught marketing research, consumer behavior, international marketing, and marketing management at the graduate and undergraduate levels and in executive development programs.
Professor Ellis has published articles in such diverse areas as the psychometric measurement of human behavior traits, law practice management, accounting firm management, the green marketing movement in regional and national corporations, customer satisfaction in professional services marketing, and the interface between marketing, design, and engineering in new product development. Using film and ethnographic techniques, his current research programs concentrate on experiential consumption activities and our relationships with favorite possessions.
Professor Ellis consults in marketing strategy, new product development, and marketing research.