Susan Fowler
Contact Information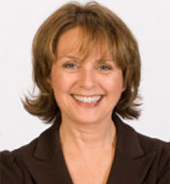 Susan Fowler
MSEL Faculty
Email | susanfowler@direcway.com
Phone | (760) 489-5005 ext. 5514
Office | The Ken Blanchard Companies
MSEL Faculty
Susan Fowler is a Senior Consulting Partner with The Ken Blanchard Companies and a Founding Partner of Leadership Legacies, LLC. She is the co-author with Ken Blanchard of Self Leadership and the One Minute Manager, published in 2005.
Fowler has established a solid and respected track record as a management consultant, keynote speaker, and innovative product designer and developer in the field of leadership training. She is the recipient of the lifetime achievement award for creative training designs from the North American Society for Games and Simulations. Fowler has worked with such diverse clients as Harley Davidson, MasterCard, AMF Bowling, Dow Chemical, KPMG, Black & Decker, SC Johnson, TJX Retailers, The Catholic Leadership Institute, Pfizer, Kinko's, Sephora, Gap, Apple Computers, The National Basketball Association, and dozens of others. She gained extensive, worldwide public seminar presentation experience with CareerTrack.
Fowler's goal is to be a catalyst for personal change and the teacher of the skills necessary to sustain self-motivation. Fowler brings a unique perspective to her programs because of her extensive professional experience in the field of advertising, her broadcast work in television and radio, and her undergraduate degree in marketing from the University of Colorado. As one of the world's foremost experts on personal empowerment, she has delivered training seminars, workshops, and keynote speeches to more than 50,000 people, in over 30 countries and in all 50 of the United States. Audiences applaud her high energy, sense of humor, insight, and pragmatic solutions to workplace issues.
With Ken Blanchard and Laurence Hawkins, she created—and is the lead developer of—Situational Self Leadership®, a best-of-class self-leadership and personal empowerment program. Her books and tapes include Achieve Leadership Genius (co-authored with Drea Zigarmi and Dick Lyles), Leading at a Higher Level (with Ken Blanchard and Associates), Good Leaders, Good Shepherds (also with Zigarmi and Lyles) Overcoming Procrastination, Mentoring, The Team Leader's Idea-A-Day Guide (co-authored with Drea Zigarmi), and Empowerment (coauthored with Ken Blanchard). Fowler is an adjunct professor for the University of San Diego's Master of Science in Executive Leadership program. She currently resides in San Diego, California.