Charles Teplitz, D.B.A.
Professor of Decision Sciences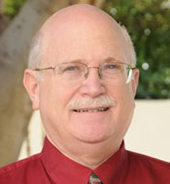 Email
teplitz@sandiego.edu
Phone
(619) 260-4867
Office Location
Olin Hall 309
Degree
D.B.A. Kent State University, Decision Sciences and Logistics
MBA Kent State University, Operations Research
B.B.A. Cleveland State University, Cost Accounting
Areas of Expertise
Decision Sciences
Selected Publications
Making Optimal Use of the Matrix Organization, Field Guide to Project Management/ John Wiley and Sons
Learning Curve Deskbook: A Reference Guide to Learning Curve Theory and Calculations, Quorum Books
Is PMI Membership Growth All that it Appears?, PMI Today
The Use of "Expert Power" as an Emerging Influence Style Within Successful U.S. Matrix Organizations, Project Management Journal
The Process of Project Management, Program Manager
Summary
Charles J. Teplitz is certified in production and inventory control (CPIM) and project management (PMP). Professor Teplitz joined the faculty of the University of San Diego in 1982 after a three year teaching appointment at the State University of New York at Albany. In 1995 and again in 2011 he was named the Clarence L. Steber Professor of Project and Operations Manageament which recognizes "substanial contributions in the areas of teaching, research and service." He served as director of Graduate Business Programs from 1994 to 1998 and as director of USD's Institute for Project Management for 15 years. Currentlyl he serves as the Chair of the Operations, Supply Chain and Information Management area. He is author of numerous articles on operations and project management and is a frequent speaker, trainer and consultant in the U.S. and abroad.