Phil Hunsaker, D.B.A.
Professor of Management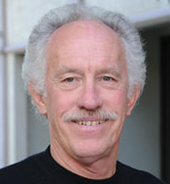 Email
philmail@sandiego.edu
Phone
(619) 260-4870
Office Location
Olin Hall 319
Degree
D.B.A. University of Southern California, Organizational Behavior, Social Psychology and Management
MBA University of Southern California
M.S. San Diego State University, Human Resource Management
B.S. San Diego State University, Management
Areas of Expertise
Management
Selected Publications
The Book of Management: The Ten Essential Skills for Achieving High Performance, Dorling Kindersley Ltd.
Managing People, Dorling Kindersley
The New Art of Managing People, 2nd Edition, Free Press
Management: A Skills Approach, Prentice Hall
Training in Interpersonal Skills, Prentice Hall
Summary
Phillip Hunsaker has authored over one hundred articles in academic and professional journals, and fourteen books on management and organizational behavior. He has provided seminars and consulted with international organizations such as Coca-Cola, Qualcomm, General Dynamics, Mead-Johnson, and American Honda.
Dr. Hunsaker has been a distinguished visiting professor in the Executive MBA Program at the University of Auckland, and a faculty member at Bond University (Australia), the University of Wisconsin-Milwaukee, California State University-Northridge, the University of Southern California, the University of California-San Diego Leadership and Management Program, and the Institute for Quality and Productivity. He has taught courses in Paris, Rome, Munich, Barcelona, Berlin, Istanbul, and Prague.
Hunsaker has won many awards for teaching and research: two University Professorships for Outstanding Career Achievement in teaching, scholarship and service; a University Professorship for Outstanding Research; the Innovative Undergraduate Business Educator award; and Executive MBA Professor of the Year.