Paolo Guerrieri
Professor of Economics, University of Rome 'La Sapienza'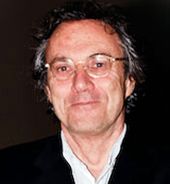 Summary
Paolo Guerrieri is professor of International Economics at the University of Rome 'La Sapienza' and visiting professor of International Economics and Business at the College of Europe, Bruges (Belgium). He is the Vicepresident of the Istituto Affari Internazionali (Institute for Foreign Affairs).
He was elected to the Senate of the Italian Republic on February 2013. As a Senator, he serves on the Treasury, Programme and Budget Committee.
Professor Guerrieri has been a visiting professor at the University of California, Berkeley and the Université Libre de Bruxelles, (Belgium). Additionally he has held positions at numerous institutions as a visiting scholar and researcher including the University of Pennsylvania (Philadelphia, USA), University of Oxford (Oxford, United Kingdom), Universidad Complutense (Madrid, Spain), UniBo Ba University (Buenos Aires, Argentina), Natolin College (Warsaw, Poland) and others.
He has served as an advisor to several international organizations including the OECD, World Bank, CEPAL and the European…