Monserrat Lopez, Class of 2017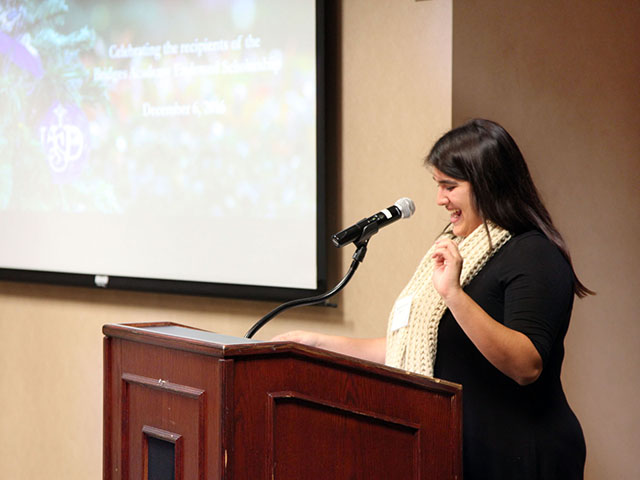 I have moved many times in my life, but I am originally from California and spent most of my life in San Diego. I attended the San Diego High School of International Studies and I applied to USD, UC Davis, SDSU, UCSD, CSU Monterey Bay, Stanford and UCLA. I chose USD because it had the best location and I knew a professor in the music department, my major. I also received a good amount of financial aid.

My experience here at USD has been welcoming, supportive, and inspiring. I was able to help establish the first Latina sorority on campus, Alpha Pi Sigma. I joined many musical ensembles and was actively involved in the Student Support Services. I was also involved with Torero Renaissance Scholars, a group that helps students who were in foster care or were homeless. Lastly, I had the opportunity to get involved with many organizations outside of USD such as Songs for Shelter, Resounding Joy, and Music for Peace SD. I also perform in a duo called The Bohemians.

I am majoring in music and minoring in business. After graduating from USD, I plan to pursue a master's degree in music therapy at either Colorado State University or Arizona State University. Later, I plan to work in the Neonatal Intensive Care Unit as a music therapist.

Scholarships and grants have made my education a possibility. They have had an enormous impact because I am paying for college alone without parental assistance, as I became independent and homeless at 14. Now as a senior, I am also supporting my one and a half year old son.

I want to thank the donors of the Bridges Endowed Scholarship for your generous gift and your help in paying for my education and my future. I am thankful that you chose to invest in me and I appreciate all that you do!