Subscribe to our Newsletter
Sign up for Kroc School News and Events
Join nearly 10,000 Changemakers when you subscribe to the Kroc School's monthly e-newsletters. Subscribe
From Classroom to Kathmandu: Starting My Kroc School Internship in Nepal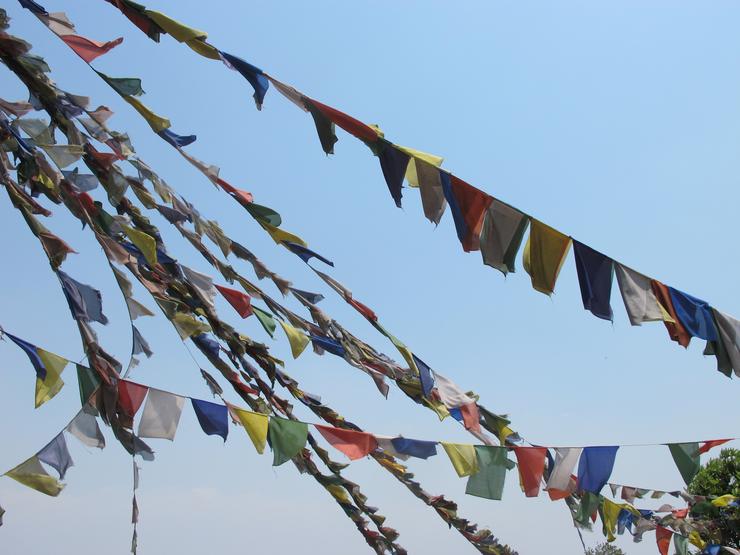 begin quote

...Most of all, I can't wait to put what I've learned this past year at the Kroc School into action.

The following post was written by Master's in Peace and Justice student Minh-Thu Mai.
As I finished my last final of the semester, concluding my first academic year of the Master's in Peace and Justice program, excitement rushed over me — I'm now only a couple of weeks away from beginning my summer internship in Nepal. In preparation for the multi-month trip, I've been working with the Kroc Institute for Peace and Justice Nepali Emerging Leaders Program at USD, but continuing this work in Nepal will be quite different. In partnership with the Leadership Academy team in Kathmandu, I will be working on the seminar curriculum with the facilitators, gathering all the materials needed for Seminar #3 in August, and designing a program evaluation. Also, I will work on writing grants for this program and learn how to develop a program budget from my colleagues at the Leadership Academy.
What was supposed to be a few days of relaxation following the end of my semester turned into days of anxious anticipation. I can't wait to be back in Nepal — I was there briefly eight years ago teaching English to children in a small rural village. I can't wait to walk around Kathmandu and make friends with the local shopkeepers. I can't wait to start my work at the Leadership Academy, the Kroc IPJ's local partner in Nepal. I can't wait to meet its director and my supervisor for the summer, Santosh Shah. I can't wait to meet and work with the emerging leaders of Nepal. But most of all, I can't wait to put what I've learned this past year at the Kroc School into action.
In my classes at the Kroc School, I've learned different theories of conflict analysis, various methods of advocacy, different ways of approaching program design, monitoring, and evaluation. I also learned how to look at conflict and peacebuilding through different lenses, like through a gendered lens. But theory is only part of what the Kroc School provides. Working in Nepal through my Kroc School internship will be my chance to use everything I've learned from my professors, all of whom are experienced in their respective fields of peacebuilding, and from my classmates, who are themselves incredibly knowledgeable and experienced.
My internship supervisor, Daniel Orth, has asked me, "What kind of experiences do you want to have during this internship?" As I reflect on that question, I can't help but hope that the experiences I will have are ones in which I'll put into action all I've learned here at school, and to do my work well for those I'm supporting. This is my chance to show myself that all of the decisions I've made related to quitting my job and starting this program were worth it, and that I can do work in the peacebuilding field.
I always feel a nervous excitement when starting something new. This is no exception, and my internship in Nepal is causing me all sorts of anxious anticipation. Will I adapt well to this new environment? Will I do well in this new job? Will I be able to contribute to the development work being done here? What will I learn about myself this summer?
As I drive myself a little crazy thinking of all the different scenarios that could happen during my summer internship, a hopeful thought emerges. Every new experience and challenge is an opportunity for me to learn and grow. At the end of the day, challenging experiences force you to grow; easy ones never truly do. My summer internship will surely be an opportunity that challenges me to put into action what I've learned in class. And every setback (and success) will turn into a moment of growth if I choose to learn from it instead of fearing it. And that's what I'll have to constantly remind myself to do over the course of my internship. With less than a week until my flight to Nepal, I've learned to embrace the anxious anticipation and to be ready to stumble and thrive, to learn and grow.
Stay tuned for more posts from Minh about her experience in Nepal. In the meantime, you can learn more about the Kroc School's graduate programs that combine theory and practice to help you advance in your career as a peacebuilder and social innovator.
Map
5998 Alcalá Park
San Diego, CA 92110