Subscribe to our Newsletter
Sign up for Kroc School News and Events
Join nearly 10,000 Changemakers when you subscribe to the Kroc School's monthly e-newsletters. Subscribe
Africa Regional Dialogue on Defying Extremism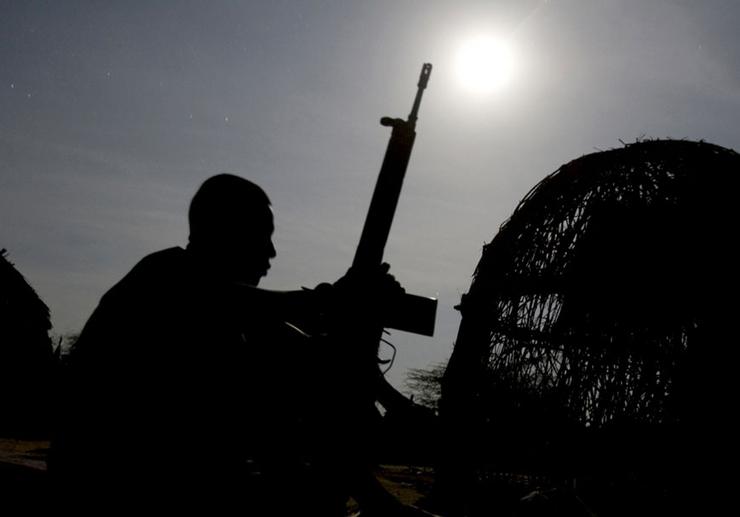 begin quote

The current situation in Kenya and the deeply problematic security response to date, present both a crisis and an opportunity to harness and utilize resources for creating a shared and broad-based sense of joint efforts and seeking solutions.
Extremism constitutes a major threat to regional, as well as international, peace and security. Yet, a proliferation of mechanisms to address the rise of extremism in Kenya and elsewhere on the continent have been largely unsuccessful. There is an urgent need to deepen and enhance policy, security, and community understandings of why people join violent groups and how a common vision to shape a new future can be harnessed.
Extremism in East Africa has a transnational nature. This is complicated by porous borders that contribute to a complex web of human rights violations that encourage the free flow of combatants, refugees, resources and weapons throughout the region. The current situation in Kenya, and the deeply problematic security response to date, present both a crisis and an opportunity to harness and utilize resources for creating a shared and broad-based sense of joint efforts and seeking solutions. Ending extremism and creating a new legacy are essential steps to counter the divisive forces that have torn Kenya apart in the recent past.
In response to these and other issues in Nigeria, CAR and elsewhere on the continent, the Africa Regional Dialogue on Defying Extremism will assess the most effective strategies to consolidate dialogue, prevent violent conflict and human rights violations, and nurture sustainable peace. The dialogue will also seek to find a common position and understanding of the complementary nature between peace and justice to resolve current and avert future growth of violent movements.
Areas of Focus
The dialogue will be structured around the following themes, which will form the basis of presentations and discussions:
Understanding current efforts on ending extremism in the East Africa, Central Africa and West African regions, with a focus on women-, youth- and religious- led approaches.

Identification of effective strategies and processes to transform youth previously informed in extremist behavior, wishing to reform. For those who have joined, offering good practice based initiatives to leave violent movements.

Understanding the role of religious, women leaders, inter-governmental, governmental, security sector, civil society and youth actors in ending extremism, and opportunities for collaboration between these sectors.
Some of the issues to be discussed during this dialogue include:
Within issues of migration, gender, and security: examining migration to Syria from African countries, and migration of foreign fighters to Africa. How do the gendered nature of these migrations (predominantly young men, but some women) affect communities "back home" in Somalia, Senegal, Eritrea, and elsewhere.

Exploring the role of women in CVE or anti-VE and anti-corruption advocacy, such as the Bring Back Our Girls movement and other NGOs in countries in sub-Saharan Africa.

Slow adaptability in the field of CVE and gender research. Extremist groups continue to evolve rapidly while the peacebuilding field is not always ahead of trends. The role of women in ISIS recruitment in places like Nigeria presents a rich and urgent example of how these trends need to be better understood.

While less prevalent in African than in the Middle East and West, social media recruitment to violent extremist groups remains under-explored. On the ground perspectives from youth, and macro data from tech and security sectors could provide valuable cross-analysis.

How can religious actors be better identified as positive role models for change? How can the hurtful rhetoric of some groups using religious texts, be better discredited at the community level.

Examining trajectories of young men in a gender context; unpacking assumptions about the gender disaggregated paths or motivations (coercion versus voluntary participation) of women and girls versus men and boys.
Additional sessions will include skills-building and training for policymakers and local leaders on community mapping and resilience training.
A full list of agendas and activities will be shared following the regional dialogue, along with the dialogue's findings, policy recommendations and further plans of action.