Prayer Intentions from students participating in University Ministry's Summer Faith Formation Challenge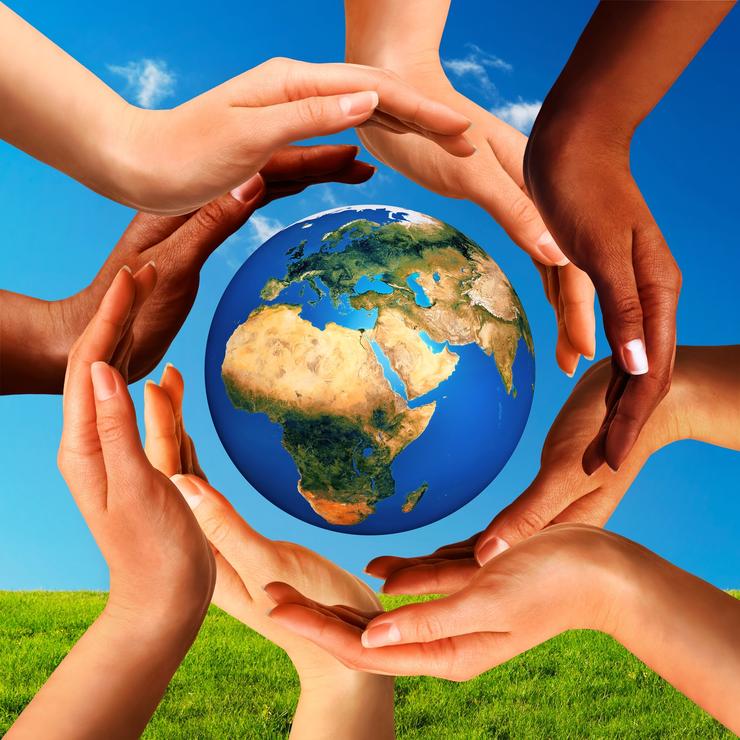 The 23 USD students participating in the UM Summer Faith Formation Challenge have submitted prayer intentions for the world, for others and for themselves.
These students accepted the University Ministry Summer Faith Formation Challenge by praying daily, attending Mass each week, receiving the Sacrament of Reconciliation once and reading The Holy Longing by Fr. Ronald Rolheiser, in hopes to deepen their relationship with God.
Thank you for keeping them in your prayers.
Prayer Intentions for the World

For the world:

I pray that everyone sees the humanity and the human dignity in each person. I feel like most of the problems around the world are centered around this issue. I pray that we learn to love and accept everyone for who they are and value everyone for their unique personalities.

I pray for those who resort to school shootings — that they may find peace before resorting to harming innocent people. I also pray for the families affected and lives lost due to these acts of violence.

My prayer for the world is for everyone to have the opportunity for an education and have the ability to use that education to change the world for the better.

For justice in the world.

That people of faith, and all people, will hear God's call for justice and work to create peace and unity across nations and within communities.

For those struggling with addiction; that Jesus the Emancipator will provide the grace to free those individuals from the chains of addiction and find a healthy path to recovery.

Many countries have passed laws legalizing abortion; I want to pray for all of the innocent babies who are suffering the consequences around the world; and also for the women trying to abort so that God opens their hearts.

For a spirit of tolerance and acceptance in the world.

I pray that the world starts to look more on the positive elements in it rather than on the negative elements.

For those who don't feel safe in their true selves and have to hide parts of the identity God has blessed them with.

For the world: empathy, justice, peace, and selflessness

I pray that everyone on this earth may find the peace and love in their hearts and respect the gift of all mankind. I pray that the evil or hatred in many people's hearts may be overcome with God's abundant and fatherly love, and that they too may feel the gift of God's eternal and unquenchable graces. I especially pray for all the children of the world, those suffering from abuse, neglect and even those that are growing in the womb; I pray that they are protected by God's unwavering strength and that they soon find the love all of God's children deserve. I also pray for everyone affected by natural disasters.

For the world: that those who feel unsafe will find shelter and comfort from the danger they face, and that we as a global community can work together to take better care of each other and the natural world.

For relationships around the world, between family members, religions, countries, etc. May those with different perspectives find a way to come together peacefully and recognize what the other things in a thoughtful and respectful manner, especially since relationships are how we share love.

That people can see the good in each other and stop hatred and violence. That people can come together for the greater good. For no boundaries, no war, no selfishness. For peace and unity. For children who don't have the chance to know who God is.

I pray for peace, listening and attempting to understand other people's views.

For all those forced to leave their homes due to natural disasters, war, and other tragedies, that they may find a new place of hospitality, comfort, and love.

I pray for the world to be at peace, and for everyone to feel God's Love. I pray especially for those suffering within slavery conditions, broken families, heartbreaking situations, and injustice. May God's peace spread to all the ends of the Earth and heal Brokenness.
To the people of Guatemala: that they find safety and shelter amidst the volcanic eruption. And to those who are working and living near the Gaza Strip: that the world soon finds peace there and that people may feel safe.

That communities around the world may find tangible ways to grow closer to one another, and strengthen in our global Catholic identity.

That people can see the beauty and value of their own lives and find alternative solutions - other than suicide- to the obstacles they face.

That we all live in community and harmony with each other. I pray that as the world continues to evolve it evolves with God and more people are brought to him.

Prayer Intentions for Others

For Others:

I would like to ask prayers for my brother. He is about to commission into the Marine Corp and I ask that you all may pray for his safety, for him to grow as a leader, for him to seek God during times of doubt, and for him to find joy in his decision.

For joy in the lives of others.

I pray that my parents would find new friends and company in their new home here in LA. I also pray for my sister, that she would be able to find friends outside of the cheer team.

For my grandmother's health.

I pray for my best friend — that he may rekindle his faith and find clarity on what God has in store for his future

I would like to pray for my grandmothers who embody women of good character, even in their old age. That they may continue to find joy and feel loved by all those around them. May God watch over them in their deteriorating health, and may they find strength.

For my family, especially my sister as she continues her semester abroad — that she will continue to have an amazing adventure filled with self-discovery.

I want to pray for my older sister so that she returns to the True, Living God with whom she can finally feel unconditionally loved.

I am praying for my brother who is struggling with drug use and failing classes.

For my sister as she graduates high school, that she has a safe and fun summer and an amazing college experience, and that she is able to cope with all the major changes happening in her life

My prayer for someone else would be for my best friend, to grant her the guidance and wisdom she needs to make the best decisions for herself.

For my neighbor who lost his wife of nearly fifty years: healing, comfort, and companionship.

For my family. I pray that God enters all of our hearts and rebuilds broken relationships that are a result of miscommunication and broken lives. I hope that my mom especially can come to realize the importance that her immediate family holds, and I pray for the rest of my family that we can continue to preserve and love my mom through her trials and tribulations. I also would like to pray for all relationships of my family and friends; I pray that everyone understands their worth and that God may guide them the people that lead them to Him.

For my mother who is currently struggling with health issues. Pray that the doctors may be able to correctly diagnose her and treat accordingly.

For my parents, that as they celebrate their 24th wedding anniversary, will be reminded to love and cherish each other and their children.

I pray for Makenzie's mom that she can heal and be blessed with God's grace.

For my sister who will be attending USD starting this Fall, that she may continue to follow Jesus' call to discipleship in this new college adventure.

I pray for my Uncle. May he find his spiritual path to God and continue responding to the questions God has put in front of him. I pray that he will feel strengthened in his faith journey and make moves towards God in a tangible way.

For my co-worker who has just beaten cancer for the second time, may he remain strong and healthy and be able to spend time with his family.

That God presents Godself to Milena Labarbiera and Maddy Robichaux in their medical hardships, and shows them compassion and peace in their searches for treatment.

That my new friend, Jared Bouloy, can find comfort and happiness in his current situation with school and relationships despite any setbacks he may face.

I pray that my friend continues see Christ and develop a personal relationship with Him to put Him first in life.

Prayer Intentions for Ourselves

For ourselves:

I have had a stagnant prayer life and a relationship with God for a long time. I ask that you may pray for me to grow my prayer life and my relationship with God during this summer.

I pray God breaks all of the barriers I have put up between Him and I.

For myself, that I remember to continue nurturing my faith life during the summer, and that I can find peace despite any uncertainty and anxiety I may feel about my current path and the future

I pray that I can become the best version of myself by: stepping outside of my comfort zone to learn more about the possible industries that I might want to enter, making a serious effort to work out and learn more outside of classes this summer.

For the strength to draw my worth from what God thinks of me instead of what those around me think.

For a mellowness of heart; recognizing humbly that I am not God and that is a good thing; "to accept the things I cannot change and to change the things I can."

That I will fully embrace this opportunity to reconnect with God and renew my spiritual life.

My prayer for me would be to ask for God's guidance as I enter what will be a challenging yet rewarding junior year.

For greater self-compassion.

For myself. I want to pray for a peaceful summer that can give me more guidance on who I am meant to be.

For greater confidence in myself.

I'd like to pray for my heart. I pray that it surrenders to God's plan and to His love. I pray that I can mend my heart enough to forgive my mom and continue to work towards a better relationship with her. I pray that my heart mends from the loss of my last relationship with my boyfriend. I pray God can set me on a path that will lead me toward the plan He has for me.

For myself: confidence and direction.

For myself, that during my time at home I am able to live peacefully with those around me and find time to enjoy others and appreciate myself and what has been given to me. Also, for my thoughts about the future and the steps I'm taking towards it.

For myself, that I can find the productivity in Summer. That I may be motivated to keep following and pushing for my goals, and that I have the strength to love and better myself by letting go of people who do not love me.

I pray that I have better patience and live more in the moment.

For myself, that the Lord may continue to strengthen and comfort me as I face the struggles of mental illness.

I pray that I can be at peace with myself and learn to rely upon God's love for me instead of relying upon the opinions of others. I also pray that I can learn to enjoy each moment and be less fearful of life. I pray for a deep sense of peace and joy within, no matter what the changing tides of life bring.

For myself: that I find peace-of-mind and guidance as to figuring out what I will do after graduation.

That God leads me deeper into my relationships with my family and my female friends in a new way, and shows me peace and community rather than anxiety and loneliness when I doubt my faith.

That I can see the purpose and value of my intentions and objectives and not have my goals deterred by the actions and opinions of other friends and family.

To find peace with Christ and true joy. I pray to live a life for Him and that in all that I do and relationships I have I keep Him first.
Students for Life will be organizing a week filled with fun and informational events dedicated to promoting human dignity and respect during the first…

At the start of the summer, I wanted to pray for my own self-confidence. I chose this intention because I was constantly questioning my relationship w…

One of my favorite bible verses that will always stick with me comes from Matthew, Chapter 18, Verse 20, which reads, "For when two or three are…