Guide to Funding Women- and Minority-Owned Businesses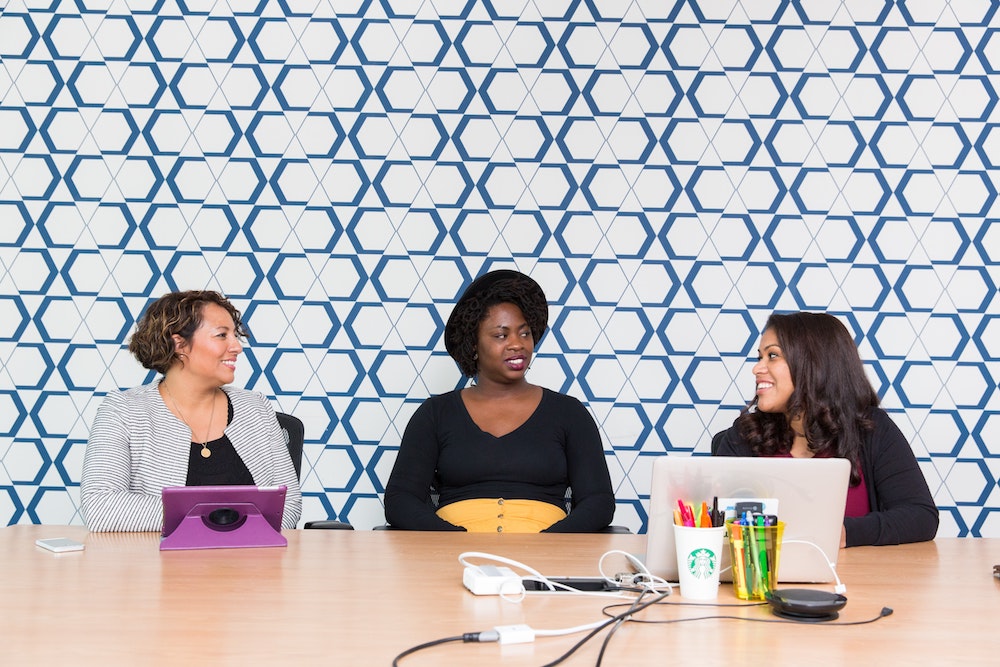 When Stephanie Caudle lost her public relations job in 2016, she decided to launch her own business. Like most startup owners, she needed capital. Caudle applied for and won Black Enterprise and Hiscox's 2017 small-business pitch competition. Her creative approach to getting capital helped keep Black Girl Group, her freelance job site, afloat.
Starting a new business takes money, and a lack of it can stifle a business's ability to grow. Without enough money, businesses struggle to make needed investments in talent, equipment and marketing. To survive, most businesses need outside funding, but securing it can be challenging. Women- and minority-owned business startups often struggle to get funding. Fortunately, funding opportunities for women- and minority-owned businesses are expanding. By exploring different funding sources and following some key advice, women and minority business owners have a better chance to get needed money.
The Current State of Women- and Minority-Owned Businesses
Although women- and minority-owned businesses face challenges, recent growth is encouraging. According to "The 2018 State of Women-Owned Businesses Report" by American Express, the number of women-owned businesses grew 58 percent between 2007 and 2018. The report also found that the total revenue of women-owned businesses increased 46 percent during that same time period, while revenue for all businesses increased by just 36 percent. These numbers suggest that a growing number of women-owned businesses are finding needed funding.
Minority-owned businesses have also grown. According to research compiled by The Business Journals, they increased in number by 79 percent between 2007 and 2017. That's about 10 times faster than the overall business growth rate for the same period. Today, minority-owned businesses make up 29 percent of all U.S. businesses, according to the Minority Business Development Agency, and experts from The Balance project those numbers will increase exponentially in the next decade.
Bridging the Funding Gap
Women and minority business owners face unique difficulties accessing affordable small-business loans and often must seek out alternative funding sources as a result. For example, a 2014 study from Northeastern University found that women received smaller loans than men whose companies had similar characteristics.
With smaller loans come greater limitations. The discrepancy in loans women-owned businesses receive puts them at a disadvantage and can affect their ability to compete in the marketplace. The Northeastern University study also found that only 30% of women business owners were able to get bank loans, compared with 50 percent of business owners overall, further demonstrating the added burden women-owned businesses must carry in their efforts to compete.
Minority entrepreneurs face obstacles of their own. Lending institutions deny them loans at a rate almost three times higher than their non-minority counterparts, according to the Minority Business Development Agency. Additionally, loans given to minority-owned businesses are smaller and have higher interest rates than those given to similar non-minority businesses.
Despite these disparities, women- and minority-owned businesses have many options for securing funds, including grants, microloans and other business equity funds.
Grants
A variety of public, for-profit and nonprofit institutions offer grants to women- and minority-owned businesses that can help them maintain or expand their operations. Grants are one-time funds that don't need repayment, making them a great option for business startups.
Some potential small business grants include:
The Eileen Fisher Grant Program, grants of $10,000 and more, specifically for women-owned businesses in operation for at least three years
Caleb Brown Urban Entrepreneur's Community Grant, $1,000 grants awarded on a monthly basis to young community businesses in urban areas
Loans
Lending companies can provide needed funding to small businesses in the form of credit lines, term loans (lump sums to be repaid at fixed rates and on specified schedules), merchant cash advances (upfront money in exchange for a percentage of future sales), equipment financing, and invoice financing (typically 85 percent of a business's outstanding invoices). These loans can range in size from $2,000 to $5,000,000 depending on the loan type. They may include fees and require minimum annual revenues, FICO credit scores, and years in business.
Some small business loan lenders include:
Business Consortium Fund, loans ranging between $75,000 and $500,000 for minority entrepreneurs
BlueVine, named the "Best Lender for Borrowers With FICO Credit Scores As Low As 530" by U.S. News and World Report
OnDeck, named the "Best Lender With No Collateral Required" by U.S. News and World Report
Microloans
Microloans are good funding opportunities for women- and minority-owned businesses as well. They are typically issued by individuals rather than banks and range in size from as little as $500 to around $35,000.
Some lenders who offer microloans include:
Accion, microloans aimed to promote women- and minority-owned businesses starting at $300

Streetshares, microloans starting at $2,000 for newer businesses wanting to finance an expansion
Venture Competitions
Venture competitions are contests for aspiring entrepreneurs seeking seed money to launch their fledgling businesses. Winners of these competitions are awarded funds and they receive feedback on their business plans, in addition to gaining exposure.
Some venture competitions include:
USD's V2 Pitch Competition, the chance to pitch in front of a panel of angel investors and awards of $40,000 to winners
Fowler Global Social Innovation Challenge, up to $50,000 in funding for participants who pitch business plans designed to address a social or environmental issue
San Diego Angel Conference offers participants a chance to get $200,000+ in angel funding — financial backing from a private investor in exchange for some of the company's equity. During the six-month competition, entrepreneurs can access workshops and resources to improve their competitiveness before they apply and finalize their business proposals. In the final months, interested investors review the entries and make their selections.
The John G. Watson Quick Pitch competition awards $75,000 to start-ups who present the most convincing business pitches. Angel investors attend the event and expert judges offer their analysis to an audience who votes for the top three winners.
Capital Assistance and Business Equity Funds
Many national and state-run capital assistance programs provide support to women- and minority-owned businesses. At the national level, the Minority Business Development Agency, run by the U.S. Department of Commerce, helps business owners access capital, network with other business leaders and make the most of new opportunities. State-run programs, such as the Boston Foundation's Business Equity Fund, provide similar services.
How to Apply for Women-Owned and Minority-Owned Business Funds
Businesses seeking funding should make sure to do the following:
Research Programs: The first step in obtaining funding is finding applicable programs. Federal, state and private organizations all offer small-business grants, loans and equity funds, so it's important to do a broad search. It's also a good idea to research the types of projects each organization typically funds.


Ask for Guidance: Navigating the process of applying for loans, writing grant proposals and applying for other funding programs can be overwhelming. Seek industry mentors who can provide insight and guidance throughout the process, or consider contacting funding organizations to get more information on the application process.


Write Proposals and Applications: Completing proposals and applications can be a complex process. Do your research ahead of time to learn more about optimizing each application. For example, effective grant proposals should include not only a description of an organization (including its mission, products and offerings) but also a clear value proposition and compelling statement of need.
Learn More About Funding Women- and Minority-Owned Businesses
Accessing resources is easier with expert help. Professionals studying in the University of San Diego School of Business have full access to venture competitions like the V2 Pitch Competition, the Fowler Business Concept Challenge and the Fowler Global Social Innovation Challenge, all of which provide seed funding to students to launch their ventures. For the last four years, the University of San Diego School of Business has also partnered with local organizations to organize the Women's Venture Summit on campus, helping women in the community raise over $4 million in seed capital.
Students get further support from The Brink, a small-business development center located on campus that provides free consulting services and funding opportunities to aid entrepreneurs, students and community members including women and minority business owners, on their journey to success. In addition to hosting the San Diego Angel Conference, The Brink also helps professionals learn about federal small-business grant resources.
Working professionals and entrepreneurs looking to cultivate their leadership skills, as well as their business and financial management skills, can jump-start their success with an advanced business degree from USD.
Discover how the University of San Diego's Evening Part-Time Master of Business Administration trains professionals in strategic business practices and offers valuable opportunities designed to equip entrepreneurs with the values, knowledge, skills and abilities to create world-changing innovations that address humanity's most urgent challenges and opportunities.
Faculty/EA Question(s)
In what ways does the MBA program specifically support business leaders and entrepreneurs from underrepresented groups?
"MBA students at the University of San Diego School of Business complete 15 hours of volunteer work where they tackle a range of business problems for non-profits in our community. The USD School of Business and Access Community Center partner through the Access Microenterprise Mentorship Program through which MBA students have the opportunity to serve as mentors to local micro-entrepreneurs. As mentors, students provide expertise in business and marketing plans, website and social media design, financial models, accounting, and other business concepts. Over the course of a three-month partnership, our MBA students develop a bond with the microentrepreneurs and their collaborations result in tangible outcomes that help microentrepreneurs move their businesses forward." - Aarti Ivanic, associate professor of marketing
Professor Ivanic is the academic director of the MBA program at the USD School of Business and facilitates the Access Mentorship Program. She teaches an MBA course in marketing analytics.
"We are intentional about representing under-represented groups at the University of San Diego School of Business Entrepreneurship and Innovation Catalyzer, the School's center for entrepreneurship. We work with students and community partners to help women and minority groups get training and secure funding for their ventures. San Diego was recently ranked #2nd best city for women entrepreneurs and we do quite a bit to keep this going. Even at our recent Fowler Business Concept Challenge, we had a significant representation of women in the semifinalists' group and a majority of our finalist winners were women." - Priya Kannan, founding director of the Catalyzer and associate professor of management
Professor Kannan is the founding director of the Entrepreneurship and Innovation Catalyzer at the USD School of Business. She provides the overall strategic vision for the Catalyzer in addition to teaching strategy and innovation management to USD's MBA students.
"We have also been partnering with local organizations to put together the Women's Venture Summit on campus for the last 4 years. The summit is a one-day intensive event aimed at equipping and connecting female founders and female funders. To date, the summit has helped women raise over $4 million in seed capital. Also, our V2 Pitch Competition, USD's version of Shark Tank, has a Latin America track. We bring the top student groups from Latin American universities to compete for up to $40K in funding each year in the spring." - Regina Bernal, entrepreneurship manager
Regina Bernal runs the USD School of Business' venture competitions and helps train students on their pitching abilities among other strategies to secure funding.
Sources
American Express, "How Black Business Owners Are Finding Capital for Their Companies"
American Express, "The 2018 State of Women-Owned Businesses Report"
The Balance, "9 Grant Opportunities for Minority-Owned Small Businesses"
The Boston Foundation, "The Business Equity Fund"
Business Consortium Fund, What is the Business Consortium Fund?
The Business Journals, "Minority-Owned Companies Driving Growth Among U.S. Businesses, Survey Says"
Business Matters, "A Basic Introduction to Small Business Funding Options"
The Denver Post, "Women Who Own Businesses Find Bank Loans Harder to Get"
Entrepreneur Theory and Practice, "Do You See What I See? Signaling Effects of Gender and Firm Characteristics on Financing Entrepreneurial Ventures"
Forbes, "Why Minorities Have So Much Trouble Accessing Small Business Loans"
Fundera, "Average Small Business Loan Amounts, Broken Down and Explained"
Houston Chronicle, "How to Apply for Women and Minority Owned Business Grants"
Inc., "6 Capital Funding Sources for Minority Businesses"
Investopedia, "Top 6 Reasons New Businesses Fail"
Minority Business Development Agency, "The Minority Business Development Agency: Vital to Making America Great"
Minority Business Development Agency, What We Do
Nav, "Small Business Grants: 21 Best Places for Free Money in 2020"
The San Diego Union Tribune, "These 10 Startups Will Compete in San Diego's Biggest Annual Pitch Event"
Small Business Labs, "Number of Minority Owned U.S. Small Businesses Growing Rapidly"
University of San Diego, The Brink
University of San Diego, Evening Part-Time MBA
University of San Diego, Fowler Business Concept Challenge
University of San Diego, Fowler Global Social Innovation Challenge
University of San Diego, V2 Pitch Competition
U.S. News and World Report, "Small Business Loans"
U.S. Small Business Administration, "Women-Owned Businesses"
Map
5998 Alcalá Park
San Diego, CA 92110