Data Presentation: 7 Effective Tips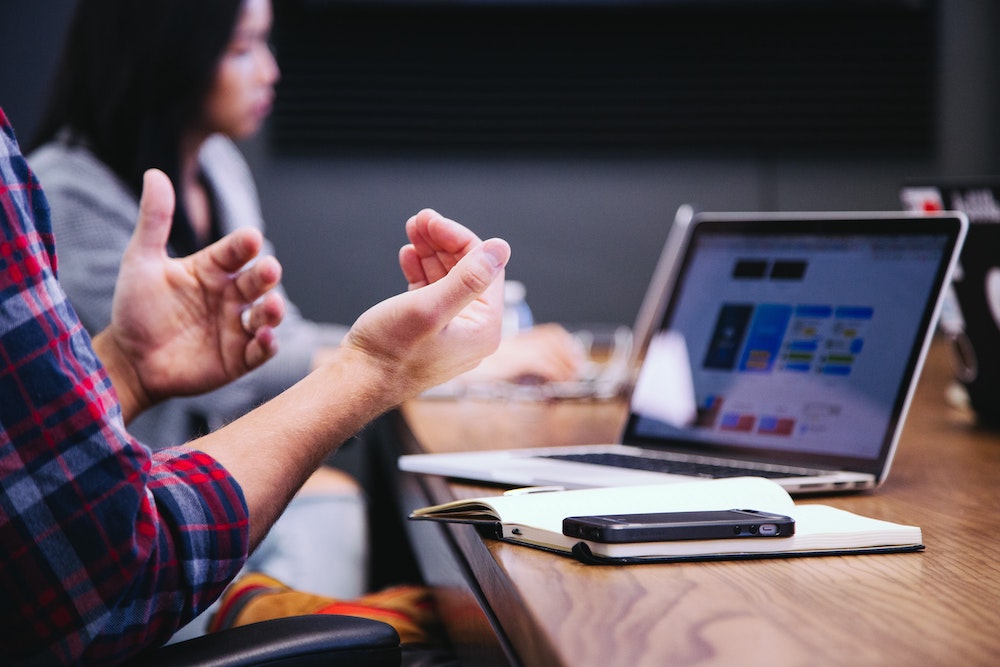 In a business climate where communication between data scientists and business managers is vital, the role of business analysts is key. The importance of data for companies and organizations continues to rise, and businesses need experts who can not only analyze data but can effectively present that analysis to decision makers as well.
Those who are interested in a career as a business analyst can benefit from learning how to present data effectively to sales representatives, business managers, chief data officers and other C-level executives, to ensure everyone in the company understands the data being discussed and analyzed.
The Importance of Data Presentation
As technology continues to advance, businesses have an increased ability to track and record information regarding their products and services, their customers, business operations and more. Due to this, the ability to analyze and take advantage of big data for better decision making is becoming increasingly necessary. According to the U.S. Bureau of Labor Statistics, big data careers are among the fastest growing in the country, with employment in the field projected to grow 27.9% between 2016 and 2026.
While companies need data scientists and data analysts to manage their data, they also require business analysts who interpret that data and then apply it by recommending ways to increase the company's efficiency and productivity. Business analysts communicate with business leaders to help them make data-driven decisions that can benefit their companies in the short and long term. They are responsible for analyzing patterns in data, uncovering business opportunities, creating performance reports on those patterns and presenting the information to decision makers.
How to Present Data
For professionals interested in leading effective presentations, it is important to understand how to present data. While data presentations vary, business analysts can benefit from these seven tips that can help them effectively present information.
Choose a Theme
In order to engage the audience's attention, pick a theme and overall topic, highlighting current trends, new findings in the field or recent research. A unifying idea ("Globalization Begins Locally," or "Smart Growth, Not Fast Growth") can serve to bring different data points together. Connect new information back to the overall theme to present a coherent message and to reinforce key takeaway points.
Use Visuals
As complicated data can be hard to follow, use pie charts, bar graphs, line graphs and other visuals to clearly present information. Animations and digital presentation platforms can also contribute to more interesting and effective data presentations. Images can be vital to data presentations, as the brain processes images 60,000 times faster than words and images are also more likely to be remembered than words.
Tell a Story
Data presentations are more effective when they are told with an established structure and storyline. Although this might not work for every kind of data, an audience is more likely to remember a story than a collection of disjointed facts and numbers.
Be Intentional with Word Choice
It is important to use clear, objective and factual language when presenting data. Avoid exaggerations and figurative language to make the presentation as factual and straightforward as possible. Rather than "Digital advertising blows away other media," say "Digital advertising is four times more likely to result in a sale." At the same time, be personable and establish trust with the audience, being aware of body language as well as word choice.
Include Strategic Content
So as not to overwhelm the audience, avoid including every point of a presentation in the visuals. Instead, highlight only strategic content that serves a specific purpose, such as specific data that supports an overall idea. You can provide additional information verbally during your presentation. Use "conclusion" statements in your slides highlighting in writing only the main findings; everything else can be explained verbally.
Understand the Importance of Design
While the content of a data presentation is the most important element, the visual design is also crucial. All parts of the presentation should be clear and easy to understand, and everything from color and font choice to layout should be considered. If you choose colors that clash, your audience may be distracted by the design. On the other hand, if you select colors that blend well and an easy-to-read font, your audience can focus on your message. Experts suggest sans serif fonts for screen presentations.
Provide a Summary and Recommendations
Wrap up a presentation by providing a summary of the main takeaway points the audience should remember. Also give recommendations for how members of the audience can practically implement the information they have just learned.
Data Presentation in Business
While the responsibility of data presentation usually falls under the job description of business analysts, data analysts and chief data officers also work with and present analysis based on big data. Business analysts are responsible for analyzing and interpreting data to make it useful for the business, which includes organizing and maintaining performance reports based on the data. They also identify changes in data patterns to see how trends shift and evolve over time and suggest ways to curb waste in spending and production. Data analysts are responsible for collecting data regarding sales and research. Both data analysts and business analysts report to chief data officers who oversee the management of data and its role in making strategic decisions.
After examining the key elements that contribute to a company's performance, business analysts present data to business managers and answer their questions. In order for data to be useful, it must be presented effectively. Because data analytics can be complicated, analysts break down information into logical, accessible terms.
Pursue a Career as a Business Analyst
Professionals interested in a career as a business analyst should consider developing skills in analyzing and presenting data through an advanced degree. Professionals in the University of San Diego's Master of Science in Business Analytics program take courses such as Interactive Data Visualization and Technical Communication and learn to use the main tools of analytics, including Python and SPSS, establishing a foundation of knowledge and learning key career skills. Learn more about leading effective data presentations and how the University of San Diego can help you pursue your professional goals today.
Recommended Readings
Effective Data Presentation Techniques to Guide Data Strategy
What Is Business Analytics? An Inside Look at the Merger of Business and STEM
Data Science vs. Data Analytics: Choosing the Right Data Career
Sources:
Betterteam, Data Analyst Job Description
Biz Tech Magazine, "Why IT, Business Leaders Need to Know How to Present Data with Visualization"
Bureau of Labor Statistics, "Big Data Adds Up to Opportunities in Math Careers"
CallRail, "10 Data Presentation Tips to Prove Value to Your Clients"
Corporate Finance Institute, "A Guide to Effective Data Presentation"
Data + Design, "Importance of Color, Font, and Icons"
Forbes, "5 Top Tips for Presenting Data More Effectively"
Mandel, "3 Data Presentation Tips to Achieve More with Less"
PayScale, Average Business Analyst Salary
Map
5998 Alcalá Park
San Diego, CA 92110