International Business: How to Be a Leader in the Field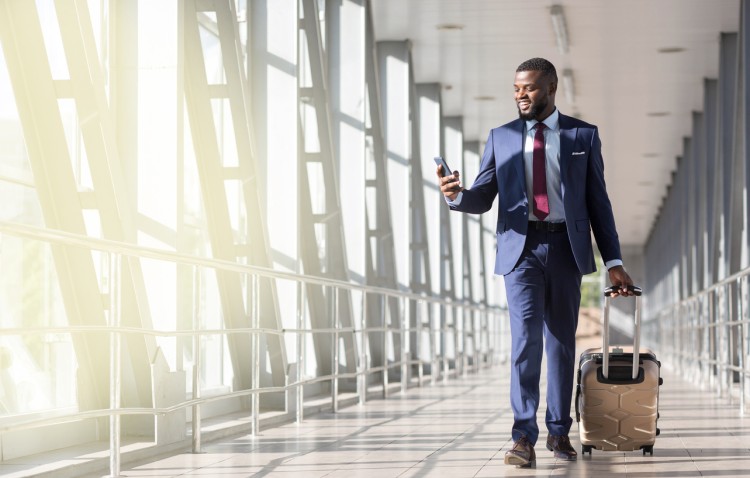 International relationships are key to successful business management. A recent report from the Business Roundtable shared that 95 percent of the world's population and 80 percent of the world's purchasing power lie outside of the United States. As a result, future economic growth for U.S. businesses depends on expanding the global marketplace.

Luckily, this shift in the global economy comes at a time when advances in technology — particularly in the realms of automation and artificial intelligence — are making it easier for business leaders around the globe to find innovative ways to work together, tapping into the global market and opening doors to unparalleled opportunities.
Today's Global Business Landscape
The 2019 update of the DHL Global Connectedness Index reports that globalization reached an all-time high in 2017 and that flows of trade, capital, information and people across borders continue to increase. The index also reports that countries that participate in international business enjoy faster economic growth, but even the top-ranked countries have untapped opportunities to increase their global connectedness.
With globalization on the rise, professionals interested in pursuing careers in international business have more opportunities than ever. In fact, globalization has become such a fundamental part of business that even professionals aiming to stay in the United States for work can benefit from understanding how to conduct business across cultures. Whether they're working with an in-house team from diverse backgrounds or negotiating contracts with global suppliers, a foundation of international business skills can help U.S.-based professionals to navigate the modern business landscape.
How to Be a Successful International Business Leader
To be successful, professionals interested in careers in international business need to develop a broad range of skills, including cultural competence, cross-cultural communication and networking.
Cultural Competence
Culture impacts every aspect of business, from organizational structure and marketing strategies to employee wages, workflows and benefits. For example, businesses in countries that emphasize social class are more likely to have a clear hierarchy for their employees, while more egalitarian cultures may prefer a less formal organizational structure. Understanding diverse cultural practices, values, traditions and expectations is key to closing a deal with a partner overseas.
Gaining cultural competence comes largely from exposure to diverse cultures. The more time professionals spend talking with and learning from people with different cultural backgrounds, the more opportunities they'll have to deepen their cultural understanding. They must remember to lead with patience, humility and an open mind — rather than entering an international business relationship expecting others to adapt to their way of operating — or they run the risk of seeming arrogant.
Cross-Cultural Communication
The ability to communicate effectively across cultures is critical to a successful business, both at home and abroad. Cross-cultural communication requires cultural awareness, sensitivity, respect and diplomacy — all skills that international business professionals need to understand and appreciate cultural nuances in communication, such as whether it's appropriate to maintain eye contact in conversation.
Because cross-cultural communication requires an in-depth understanding of verbal and written communication preferences, honing these skills takes time and practice. Whether professionals are negotiating a business deal over the phone, sending emails to a client abroad or delivering a complex business plan in person, they must be aware of the way they're communicating and err on the side of caution if they're uncertain.
Time Orientation
In international business, attitudes toward long-term and short-term goals, milestones, and deadlines vary widely among cultures. Doing business with global clients means understanding time orientation, or the way in which a culture demonstrates how it values time and to what extent it perceives it can control it.
Typically, business people in countries such as China or India focus on achieving long-term goals in a timely manner, but they are flexible with deadlines when working on short-term objectives. On the other hand, team members from Western cultures, such as the United States, prefer to stick to strict deadlines even for interim goals.
Time orientation extends to attitudes about tardiness as well. People in cultures that are flexible with time tend to have a relaxed attitude toward arriving late to business meetings, for example.
The way a culture views time can shed light on how business people from a particular culture communicate, as well. Global clients and suppliers who understand their team members' cultural variations in time orientation can avoid difficulties and misunderstandings.

Networking
By building and fostering relationships, professionals can open doors to valuable business opportunities. In fact, a study conducted by Performance-Based Hiring in partnership with LinkedIn found that 85% of all jobs are filled via networking. Networking is especially important in a global marketplace, where strong personal relationships with business partners and foreign suppliers can help professionals overcome obstacles such as distance and language barriers.
Professionals can develop solid business relationships in foreign markets in many ways, but nothing beats in-person networking. For example, they can spend time in the area where they'd like to extend their business and get to know the locals. This will likely increase their understanding of the local culture, thus helping them to develop cultural competence and cross-cultural communication skills. It will also improve their ability to develop allies who can facilitate doing business in the area.
Hone Your International Business Skills
The University of San Diego's Evening Part-Time MBA program helps professionals develop the skills they need to succeed as leaders in our ever-evolving global economy.The part-time MBA program is flexible—offering evening classes to support working professionals and executives as they gain expertise to immediately apply to their careers. In addition, students can take advantage of the program's various hands-on, 10-day international consulting opportunities, working with global giants like Nike in Shanghai, Walmart in Argentina, or BMW in Munich overcome complex business challenges.
Sources
Business Insider, "7 Skills You Must Master If You Want to Be a Global Business Leader"
Business Roundtable, "How the U.S. Economy Benefits From International Trade & Investment"
CNBC, "5 Steps to Making It as a Global Business Leader"
DHL, DHL Global Connectedness Index 2018
LinkedIn, "New Survey Reveals 85% of All Jobs Are Filled Via Networking"
University of San Diego School of Business, Evening Part-Time MBA Program
University of San Diego School of Business, "A Tale of Three Cities: MBA Students Take on Consulting Projects for Companies in Munich, Rio, and Shanghai"
Map
5998 Alcalá Park
San Diego, CA 92110