Becoming a Health Data Analyst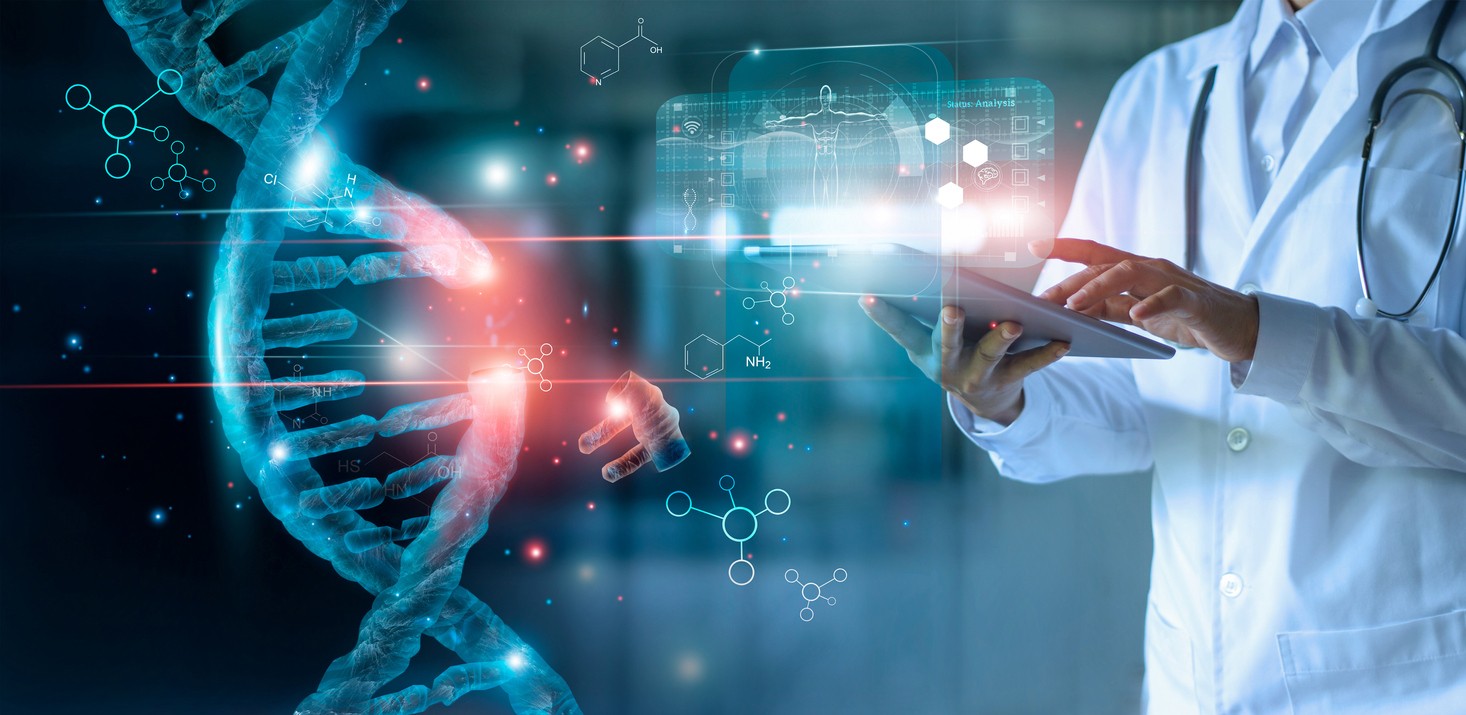 Big data stands to revolutionize our ability to address challenges in a wide variety of areas, including business, public safety, education — and now health care. U.S. health care costs have skyrocketed to 17.6% of the nation's GDP (Gross Domestic Product), according to a McKinsey report. Data analytics provides a compelling answer for reducing these costs and actually improving health care quality in the process.
Staffing is one of the most common problems for busy hospitals. Not scheduling enough people can have serious consequences for patients, while scheduling too many workers can result in unnecessary costs. To address this conundrum, four hospitals in Paris analyzed 10 years of admissions records. Using machine learning, Forbes reports, they managed to predict the number of patients expected each hour of every day, determining exactly how many health care providers were needed at any given point in time.
This example demonstrates one of many data analytics solutions that have the possibility to transform the future of health care. Given the great potential of health care analytics, the industry's demand for skilled professionals continues to grow and many companies are seeking health data analysts who can turn raw data into valuable insights.
By cultivating the right skills, those interested in becoming health data analysts can innovate new ways to apply health care analytics and bring greater understanding to clinical data, patient behavior and medical expenditures.
What Is a Health Data Analyst?
Health data analysts use their knowledge of data programming, systems and analysis to improve health care operations. By collecting, storing, retrieving and analyzing data, they can locate trends and patterns that offer important insights, help solve efficiency problems or even answer clinical questions.
Health data analysts organize data from electronic health records (EHRs) and other sources to identify relevant problems and offer solutions to such challenges as gaps in the delivery of health care services. Using statistical analysis and predictive modeling, they may simulate real-life situations in health care environments and discover ways to improve efficiency and patient outcomes.
For example, health data analysts may create a model that simulates the workflow of hospital admissions. They can then examine the data elements, see how they relate to each other and develop strategies to make the admissions process more efficient.
Health data analysts can also improve patient management and avoid the extra costs associated with mismanaged care. For example, according to an American Diabetes Association report, one in four health care dollars are spent on diabetes care. However, by mining diabetic patient data, a health data analyst can help find answers to questions like: "How many patients fall into low, medium, and high-risk categories?" And "How many low-risk patients move into medium-risk classifications on a year-to-year basis?" Health data analysts can then test statistical correlations to find insights about why those movements happen and potentially improve diabetes care management.
In addition to improving care management, health care organizations also increasingly rely on health data analysts to help with business and care operations, marketing, patient records management, prescriptions and a host of other functions.
Explore the Job Market for Health Data Analysts
Health data analysts work in office environments and find employment in hospitals, insurance companies, governmental agencies, health information technology companies and beyond. Health data analysts in management roles earn annual median salaries of $84,000, and their job market is projected to grow 14% through 2028, according to the U.S. Bureau of Labor Statistics (BLS). Along with the position's regular duties, these analysts may also help health care organizations navigate complicated health insurance regulations.
Health data analysts in operations earn annual median incomes of $83,000, and the BLS projects a 24% growth rate for careers in this field.
As the health industry increases its use of IT-enabled data management and business intelligence tools, it will require more skilled data professionals. In fact, the report "Global Healthcare Analytics Market, 2019–2024" expects a 27% compound annual job growth rate in its forecast period. This helps account for the attractive job market health data analysts enjoy.
Discover How to Become a Health Data Analyst
Those who wish to pursue a career as a health data analyst must take certain steps to develop the necessary skills and knowledge.

Step One: Obtain a Bachelor's Degree
Health data analysts must have skills in business, computer programming and statistics. Earning an undergraduate degree in a STEM-related field such as mathematics or engineering can help build a strong foundation. Business or data analytics-related degrees can also accomplish this.

Step Two: Gain Experience
Securing an entry-level health analytics role can help build skills in key areas including database management languages and knowledge of software programs that collect, manage and distribute data. Work experience can also develop the problem-solving skills that are needed for more advanced positions and help make a candidate more attractive to employers.

Step Three: Earn a Master's Degree
The work of health data analysts depends on expertise in statistical methods and quantitative analysis that often only comes from earning an advanced degree. A master's in business analytics can hone the ability to apply analytics tools such as SQL, a database programming language. It also cultivates knowledge in analytics programming, data management, prescriptive analytics and data mining — all necessary for advancement as a health data analyst.
To be successful, health data analysts must demonstrate astute problem-solving skills, technical abilities and attention to detail. In addition, they need excellent communication skills to translate complex technical information into clear, everyday language.
Unlock Opportunities
Today, the health care industry has access to extensive research and development data, digitized patient records and public insurance program data. The availability of data and the technological advances that make it easier to analyze are fueling a health care revolution. A growing number of companies, in the health care industry and elsewhere, rely on data to make strategic decisions and guide operations. As a result, skilled professionals who can convert data into meaningful insights are in high demand.
The University of San Diego offers a Master of Science in Business Analytics degree program designed to equip professionals with the data expertise and business acumen industries depend on. Distinguished experts teach a comprehensive program with courses that include the following:
Analytics Programming: This course teaches programming skills for data e analytics. It also covers preprocessing and cleaning data, and machine learning. Health data analysts need these skills to clean and apply statistical analyses to health data.
Data Management: This course introduces relational database concepts and also covers data warehousing and SQL. Health data analysts rely on this knowledge to properly store and retrieve data as well as query databases.
Technical Communication: This course covers the development of data-driven presentations and the art of turning data into stories that others can understand. Translating data into relatable information is key to the work of a health data analyst.
The field of data analytics is transforming the future of health care. Explore how a Master of Science in Business Analytics from the University of San Diego helps empowers data experts to innovate industry-changing health care solutions.
Sources
American Diabetes Association, The Cost of Diabetes Care—An Elephant in the Room
Better Team, Healthcare Data Analyst Job Description
Brookings Institute, "The Opportunities and Challenges of Data Analytics in Health Care"
Datapine, "12 Examples of Big Data Analytics in Healthcare That Can Save People"
Forbes, "Big Data in Healthcare: Paris Hospitals Predict Admission Rates Using Machine Learning"
Forbes, "The Future of Health Care Is in Data Analytics"
Global Newswire, "Healthcare Analytics Market to Witness Steady Growth"
Health Catalyst, "6 Essential Data Analyst Skills for Your Healthcare Organization"
Izenda, "Healthcare Analytics and Why It Matters"
McKinsey & Company, "The Big-Data Revolution in US Health Care: Accelerating Value and Innovation"
Towards Data Science, "An Overview of Big Data Analytics in Healthcare"
U.S. Bureau of Labor Statistics, Management Analysts
U.S. Bureau of Labor Statistics, Operations Research Analysts
Yahoo Finance, "United States Healthcare Data Analytics Industry and Radar, 2019"
Map
5998 Alcalá Park
San Diego, CA 92110