How to Study Abroad as a Part-Time Graduate Student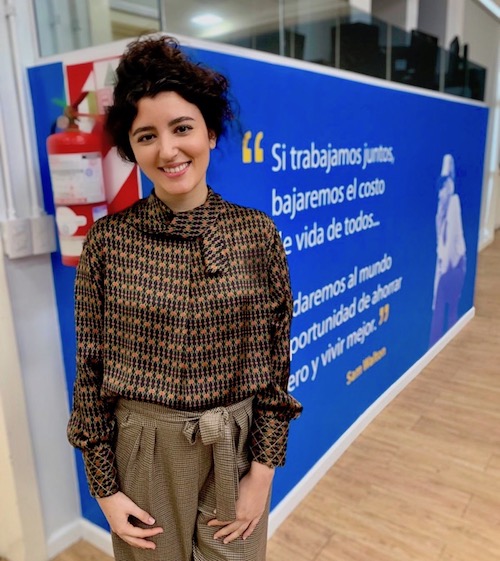 begin quote

While it's not easy to pursue a graduate degree and maintain a career at the same time, I recommend that all part-time graduate students take advantage of the vast study abroad opportunities offered by USD and the Ahlers Center.
Written By: Leona Snell, MBA Student
I knew from the start that cross-cultural educational experiences were a priority to me in a graduate program. After learning about all of the study abroad opportunities offered by the Ahlers Center for International Business, including for part-time graduate students, I was convinced to pursue my MBA at the University of San Diego!
During the winter intersession of my MBA program, I had the privilege of studying in Buenos Aires, Argentina, the Paris of Latin America. As a part-time graduate student, you may be juggling a lot of things as it is and may not think that studying abroad is an option for you. However, with a little preparation, studying abroad is attainable for anyone, part-time and full-time students alike.
Before going abroad, I took a few steps to prepare for the experience. As a part-time graduate student, there are some things to consider that a full-time student might not need to. Here is my advice on how to make study abroad happen as a part-time graduate student.
Make a Study Plan
Schedule Appointment with your Academic Advisor
First, I met with my MBA academic advisor shortly after attending student orientation at the beginning of my program. During the advising session, we completed an academic plan which outlined the courses I would complete. My academic advisor also discussed study abroad opportunities of interest to me and ensured I understood which courses I had to take prior to meeting the prerequisites for the courses taught abroad. I highly recommend meeting with your academic advisor as early as possible to plan your program of study because not only does enrollment in study-abroad programs start months prior to the program start date, but it will also give you time to effectively prepare for your program including creating a budget to save for your program, getting time off, planning for expenses abroad, and more.
Get on the Same Page
Meet with your Employer
The part-time MBA program at the USD School of Business offers short-term study-abroad opportunities during the winter, spring, and summer intersessions. These short-term programs give working graduate students the opportunity to experience to travel and learning in a global classroom without having to commit to an entire semester. Most international intersession courses are about ten days long -- however, it is best to allocate two additional travel days for departure and return. Before initiating the study abroad application, I highly recommend consulting with your employer to ensure you have adequate time off. If not, don't worry, you may be able to explore other ways your employer can accommodate your time away from the job, such as working remote, working some weekend shifts after your return, etc. You may even be able to convince your employer that the particular course being offered and the experience abroad will make you a more valuable employee.
Either way, having this conversation with your employer early on is important because if you wait too long to sign up for a study abroad program, you may find out that it is no longer available because spaces have filled up. Alternatively, you don't want to financially commit to a program and then find out your employer isn't on the same page.
Go Abroad without Breaking the Bank
Budget your Expenses
Once you are in sync with your employer on taking time off to attend your study abroad program, you will want to begin budgeting for the trip! Travel costs vary depending on the location so take your choice of destination into account when planning your budget. For example, the cost of my travel was relatively low due to the strength of the American dollar in relation to the Argentinean peso.
I considered the following when creating my study abroad budget: pre-departure expenses, airfare, transportation, accommodations, meals, tourist/cultural site visits, and miscellaneous expenses. Pre-departure activities and expenses include the cost of visas, photography equipment if you don't already have it, new clothing and gear if needed, and most importantly, required vaccinations. My pre-departure expenses were minimal as Argentina does not require visas for American passports and I used a previously purchased camera and smartphone for photos. For a USD graduate study abroad program, you should pack professional or business-casual attire for the included corporate visits. So, if you don't already have this, you should buy a professional outfit or two. Next, airfare was my biggest expense and I recommend you book flights as early as possible to guarantee the best rates. Other transportation expenses to consider are bus and taxi fares while abroad. In Buenos Aires, I took taxis often when exploring cultural sites and always paid in cash. In regards to accommodations and meal expenses, I shared a room with another student at the hotel recommended by the Ahlers Center, which cut my accommodation expenses in half. The hotel offered complimentary breakfast as well, which can save some money if you're on a tight budget. You can possibly reduce costs even more so by staying at a nearby Airbnb, as some students in my course did. If you choose this option, you'll need to possibly take into consideration transportation to classes and meal expenses. Lastly, expenses for tourist visits and miscellaneous expenses are also important to plan for. You may not be able to budget for these exactly as they can be tough to plan in advance, but giving yourself a budget for how much you want to spend can keep your spending in check while abroad.
Experience of a Lifetime
My choice to study abroad in Buenos Aires was unforgettable! The program included lectures from USD faculty, presentations from Argentinian professors, a company tour of Walmart, cultural site visits, and more. Classes and company visits typically occurred during the day. In the evenings, I had the opportunity to experience Argentine dining, including their famous steakhouses. The city is relatively safe to explore independently and most tourist experiences are affordable for students. I was most surprised by the city's strong Italian heritage yet most of the architecture was influenced by the French elite! I have traveled through Central and South America and Buenos Aires is undoubtedly a must-see!
The USD class I took in Buenos Aires was Cross-Cultural Management with Professor of Management and former Dean, Jaime Gomez, and Professor of Economics and Ahlers Center Director, Dr. Denise Diamond. Both professors have extensive educational and international work experience. The selection of material studied during class was diverse and focused on cross-cultural management in Latin America. The case studies were reinforced by a company visit to Walmart's in-country headquarters and to a local university, followed by several lectures from Argentinian economists. Taking this class abroad gave me the chance to explore, apply a global mindset to cross-cultural management, and learn diverse viewpoints from established economists and business professionals outside of USD.
My study abroad experience in Buenos Aires broadened my way of thinking and helped me make personal connections with my classmates, which may not have happened otherwise. While it's not easy to pursue a graduate degree and maintain a career at the same time, I recommend that all part-time graduate students take advantage of the vast study abroad opportunities offered by USD and the Ahlers Center for International Business.
Map
5998 Alcalá Park
San Diego, CA 92110