The Time is Now for a Master of Science in Business Analytics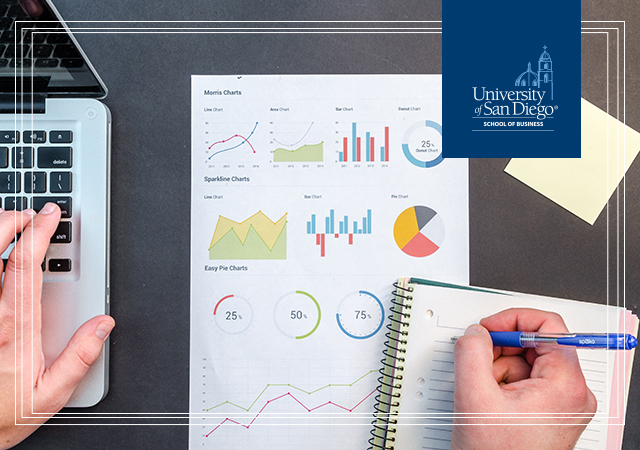 begin quote

A master's degree in business analytics can help you build the foundation for a successful career in a number of disciplines—including finance, marketing, supply chain management and more—by enabling you to speak the language of both an analytics spe
Data visualization. Data mining. Big data. Business strategy.
If you're thinking one of these things is not like the others, think again. The ability to analyze data is becoming an increasingly integral skill in business, as companies seek professionals who are able to identify, access, understand and apply the data they need to make intelligent decisions that benefit the organization and its stakeholders.
A master's degree in business analytics can help you build the foundation for a successful career in a number of disciplines—including finance, marketing, supply chain management and more—by enabling you to speak the language of both an analytics specialist and a business leader. Here are five reasons to consider an MS in business analytics—and why the sooner, the better.
Master the Basics and Become Forever Fluent
They say the best time to learn a new language is at an early age, as this is when we have the best chance at becoming fluent and actually sounding like native speakers later in life. While we're not exactly suggesting make its way into the K-12 curriculum, a similar concept does apply in business analytics. Data science is a complex subject matter that is ever-changing by nature, which makes it easy to fall behind—and far more difficult to catch back up. Solidifying these fundamental concepts early in your career, or immediately following your undergraduate studies, will make it easier to build upon them as you advance professionally.

Immediately Become More Marketable
There is currently a gap in supply and demand for individuals who are well-versed in both data analytics and principles of business. Entering the job market with a master's in business analytics immediately makes you a more competitive candidate, as you are equipped with the multilayered skillset companies are looking for to fill this gap.
This degree program teaches you the hard skills like programming languages, data mining, data visualization and much more, all of which are applied in the context of solving real-world business problems. Not only will you graduate with a resume optimized to align with the skills companies are seeking in qualified candidates, but you will also have a portfolio of analytics projects to present from your experience
Drive Change within Your Organization
The master's in business analytics from the USD School of Business was designed for you to be able to apply the skills you acquire immediately, within any organization.This is not a theoretical degree, but a rigorous, applied program that forces you to confront the real-world challenges businesses face and formulate viable solutions utilizing data. You will learn data mining and visualization techniques, as well as programming and query languages like Python and SQL, from professors who are proven business leaders, statisticians and active researchers in the field.

Learn to Use Data for Social Good
Businesses have an inherent responsibility to their communities, the environment and society as a whole. For this reason, they are more committed than ever to implementing socially responsible business practices. With classes like built into the Master's in Business Analytics (MSBA) curriculum at the USD School of Business, you will learn how nonprofits, academic institutions and social enterprises utilize data to fuel bottom-line growth, which can be applied in pretty much any industry you wish to pursue.
Don't Let Life Get in the Way
We've said it before and we'll say it again—if you are thinking about pursuing a degree in business analytics, the longer you wait, the more challenging it gets. Whether you're contemplating grad school, or are looking to broaden your business acumen, analytics skills or both, seize the opportunity to become a more competitive contender in your field with the 10-month long master's in business analytics.
Map
5998 Alcalá Park
San Diego, CA 92110