Five Reasons to Pursue a Master's Degree in Supply Chain Management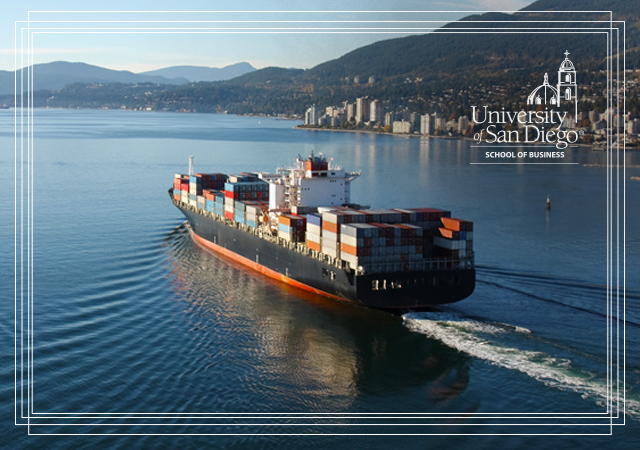 begin quote

A Master of Science in Supply Chain Management (MSSCM) can help ensure you are equipped with the skills needed to thrive in today's evolving landscape
The world around us is changing rapidly. Big data is providing us with more information than we know what to do with—and empowering us to deliver value in ways we never thought possible. The universal connectivity of people and systems has prompted widespread integration, with many companies offering end-to-end solutions where multiple providers were once required. Automation and the emergence of advanced robotics are streamlining systems, enabling companies to significantly increase productivity and, in turn, profitability.
As we bound toward Industry 4.0, the supply chain is perhaps the greatest representation of this revolution, as it is the framework that supports nearly every aspect of an organization's operations. A master of science in supply chain management (MSSCM) can help ensure you are equipped with the skills needed to thrive in today's evolving landscape—whether you're a seasoned supply chain professional or simply looking to break into the field. Here are five ways an MSSCM will give you the boost you need to excel in your career.
1. You'll Become More Marketable
From procurement to distribution, the supply chain comprises several moving parts. While there are benefits to becoming specialized in a certain area, having a more comprehensive understanding of the supply chain as a whole can be a major differentiator, particularly when it comes to managerial or senior-level positions.
Justin Crachy, double supply chain alumnus and current supply chain manager of the global industrial gas turbine manufacturer, Solar Turbines, credits USD's MSSCM program with enabling him to move up the corporate ladder and collaborate on projects that provide significant value to Solar. Because he's worked in each role he now manages, Crachy knows first-hand the challenges his team faces.
"For me, supply chain management is about managing relationships and risk while making sure we're doing everything we can to keep our customers happy," he said. "But that's the fun piece too. There's always a new challenge."
A top-ranking master's degree in supply chain management from an accredited university can provide a 360-degree view of the various systems working together to develop, manufacture and distribute a product, which is especially useful if you are looking to move into a different segment of the supply chain, a position of management within your current organization or a new industry entirely. At USD, we also see this with military veterans looking to translate the skills they've acquired during their time in the service to be applicable to a wider range of industries and sectors.
2. It Will Change Your Career—And Your Life
The value of a master's degree in supply chain management extends far beyond the technical knowledge and certifications you'll acquire. As we often hear from our alumni, the real value lies in the personal transformation the program inspires in students, which is sometimes realized several years after graduation.
At USD, the skills you gain in the classroom are complemented by real-world, international learning opportunities, which will allow you to examine the operational processes of the logistics chain—from acquisition of materials to conversion through the physical distribution of goods and services—by visiting global manufacturers in Tokyo or Hong Kong, to name a few. Experiences like this, which you'll share with a group of fellow students and professors whose backgrounds and networks are complementary to yours, will not only enhance the experience, but will pay off tenfold in long-term strategic partnerships—and lifelong friendships.
3. You Will Learn How to Manage a Global Supply Chain
Employers across a range of industries are emphasizing the importance of international experience as they look to hire well-rounded individuals who can think creatively in helping to diversify the business and expand into new markets. Candidates with a contextual understanding of how to conduct business in various parts of the world and with different cultures are at an increasing advantage in today's global economy.
Nowhere, perhaps, is this international experience more valuable than in the supply chain. A US-based pharmaceutical company opening a distribution center in Germany, for instance, can now serve its German customers with greater efficiency, which benefits both buyer and supplier. Students looking to gain the on-the-ground experience needed to identify and execute on these types of global growth opportunities should look for a program that provides an internationally-oriented curriculum that is further supplemented by hands-on learning opportunities in regions around the world.
4. You Can Study While You Work
Business schools are tailoring their degree programs to meet the unique needs of their students who are also working professionals. For a master's degree, in particular, it is important that the program is structured in a way that enables students to benefit from the full experience without having to forego two years' working salary. Plus, you should be able to apply the skills and strategies you learn in the classroom directly to your current job.
Hybrid master's degree programs are one of the ways universities like USD are achieving this balance, combining the flexibility of online coursework with the unrivaled value of face time with professors and fellow students. USD's hybrid MSSCM program meets 20 days on campus, with the rest of the course content completed online.
5. Your Network Will Grow
One of the best parts about pursuing a master's degree in supply chain management—or any advanced business degree, for that matter—is that you and your fellow students are all in it together. The friendships, partnerships and organic connections you forge during the program are ones you will carry with you throughout your lifetime. And more often than not, grad school is where your most strategic, enduring collaborations in business will originate.
Master the Supply Chain
At the USD School of Business, we don't just empower our students with the technical knowledge and analytical skills needed to be a successful supply chain professional—we work to develop influential leaders who can execute, apply and innovate using the most advanced supply chain strategies. We take a comprehensive approach, covering the full range of supply chain disciplines and bridging gaps between the various segments to arm you with the globally focused, socially responsible leadership skills being sought in today's market. Learn more about USD's top-ranking Master's in Supply Chain Management program.
Map
5998 Alcalá Park
San Diego, CA 92110