Study While You Work: The Part-Time MBA for Working Professionals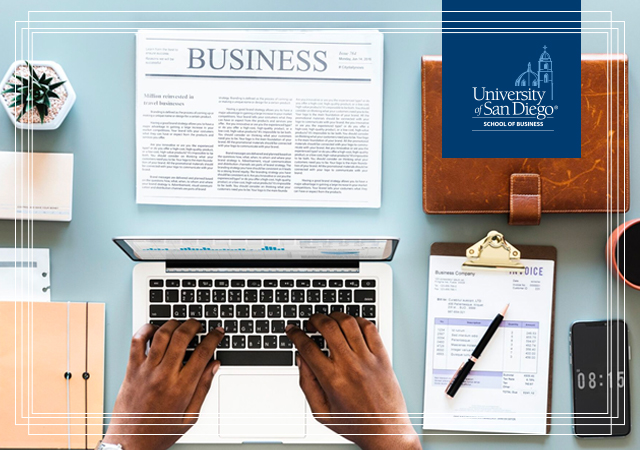 begin quote

Here's everything you need to know to choose the best part-time MBA program—that is, the one that's best for you.
https://www.sandiego.edu/business/graduate/mba/evening/Whether you are looking to boost your managerial skills, start your own venture, or simply become a more competitive contender in your field, the value an MBA holds is undeniable. And with more schools incorporating principles of international business into their curriculum due to market demands, this distinction is becoming a catalyst for organizations looking to expand into new markets, diversify their workforce, or become more socially responsible through enhanced cultural sensitivity.
For working professionals, the myriad of benefits of an MBA are often realized mid-career, which also happens to be when you're at your busiest. It makes sense, then, that part-time programs are gaining traction as a more viable means of earning this distinction without having to take an extended hiatus. But before you hit the ground running, it is important to realize that not all part-time MBAs are created equal—and that there are a number of factors to consider in finding the program that fits your lifestyle and career goals.
For 45 years, we have fostered a deep understanding of both sides of the MBA, balancing what employers are looking for in top-quality candidates with the needs of professionals looking to bolster these skills while working full-time. Here's everything you need to know to choose the best part-time MBA program—that is, the one that's best for you.
LEARN ON YOUR TERMS
A more flexible and often more economical alternative to its full-time counterparts, a part-time MBA is a great way for working professionals, busy executives, and ambitious entrepreneurs to gain valuable business skills that can be directly applied within your current career or job function. Universities offering part-time programs should be designing them with you in mind, working to create an optimal learning environment that meets your individual needs in terms of schedule, workload, networking opportunities, and career support.
GO AT YOUR OWN PACE
Part-time MBA programs are generally structured to be completed within two and a half to three years, though the experience is of course what you make it. Some schools offer an accelerated program involving a heavy year-round course load to condense the curriculum to just two years, while others offer a self-paced program in which you can complete coursework at your own speed.
At the University of San Diego School of Business, we understand life sometimes gets in the way of our best intentions, which is why our Part-Time MBA students can take up to six years to complete the coursework before it expires. And if you need to take a leave of absence, you can pick the program back up when you're ready.
FLEXIBLE DEGREE FORMATS
Part-time MBAs come in a variety of degree formats, allowing prospective students to choose the capacity that is most conducive to their learning. But as the structure of these programs evolves to keep pace with the ever-changing demands of the modern workplace, it can be difficult to understand what exactly they all mean, let alone the benefits and drawbacks of each. To help, we've examined the two most common degree formats—online and classroom learning—as well as a third option that combines the best of both.
Part-Time, Online MBA
Online degree programs provide the ultimate channel for learning at your own pace, as the power is almost entirely in the hands of the student to study when and where it is most convenient. For working professionals who are comfortable learning through this channel—and particularly those for whom the workday continues on well past 5 p.m.—an online MBA is certainly worth considering. In addition to their inherent flexibility, online degrees can be highly cost-effective and surprisingly interactive, as professors must continuously find innovative ways of engaging students and fostering a collaborative learning environment.
For someone who has never taken an online course, it can take some getting used to, which may necessitate a bit of a transition period as you navigate the virtual classroom. With an online program, you may have less face time with professors and classmates, making it harder to develop those deep professional connections that make the MBA experience so valuable. Universities are, however, working hard to replicate the on-campus experience by using applications like FaceTime, Skype, and other videotelephony technologies, as well as a number of online collaboration tools. When considering this option, be sure to choose an online program from an accredited institution.
Part-Time, On-Campus MBA
While many find online courses to be highly beneficial, there are just as many who need the level of face-to-face interaction that only a physical classroom can provide. Increased face time with professors, networking opportunities with students and faculty, lively class discussions with your peers and a more hands-on, interactive learning environment are just a few reasons to opt for the commute to campus. And if you're looking to take advantage of networking opportunities, university events, academic advising, and career services, you may find that these activities are more easily accessible if you are on campus with some frequency.
Student-centric business schools like USD are tailoring their programs to meet the varying needs of MBA students who are also working professionals. USD's Evening Part-Time MBA requires students to come to campus just two nights per week after work, with classes starting at either 5:30 p.m. or 7 p.m.
Hybrid MBA – Experience Both Worlds
As full-time professionals ourselves, we understand that commuting to campus after a long day of work can be difficult. Hybrid MBA programs—sometimes referred to as weekend MBAs—combine the autonomy of online coursework with the collaborative benefits of on-campus learning, providing the ideal balance of both. Margo Woodring, a current MBA student, believes that the hybrid program offers the best of both worlds, "the ability to work and collaborate with my fellow classmates and interact face-to-face, while also giving me the ability to work on coursework from the comfort of my own home."
The Hybrid MBA at USD meets on campus just one weekend per month, with remaining coursework completed online (60 percent and 40 percent, respectively). This enables you to focus on your job Monday through Friday, without having to worry about making it to campus in the evenings.
As a hybrid MBA student, you can study when and where it suits you, without having to forego the benefits of face-to-face interaction with professors and peers. On-campus weekends are heavily immersive, fostering a unique level of camaraderie among students that often translates into long-term, strategic partnerships in business.
GLOBAL LEARNING WHILE STUDYING PART-TIME
In an economy growing more global by the minute, understanding how different nations and cultures conduct business around the world is quickly moving from "nice-to-have" to "must-have" for senior-level employees at leading organizations. In addition to helping advance specific corporate objectives, such as facilitating growth into new markets, managing multicultural teams, and building productive relationships with international stakeholders, global business acumen can also broaden your problem-solving and communication skills, which can be applied across nearly every aspect of your career and life.
At Deloitte, international experience is a key component of client, talent, and growth strategies, as the multinational consulting firm seeks to develop "globally minded leaders and borderless thinking" as part of its DTTL Global Advisory Council. Deloitte encourages its employees to enhance their global mindsets by making international experience a priority through foreign assignments, international travel, and various other opportunities to live and work abroad.
While these types of international development opportunities are more common among large, global corporations such as Deloitte, it can otherwise be difficult for individuals to gain this valuable experience while working full time. Recognizing the growing need for candidates with the global mindset to conduct international business and support a diversifying workforce, business schools are designing MBA programs with more globally-oriented curricula supplemented by hands-on learning opportunities in markets around the world.
For MBA students who work full-time, these international experiences have historically been more difficult to access, either because schools do not offer them as part of their part-time programs, or the demands of the workday render it infeasible for students to take advantage. The USD School of Business is committed to making these opportunities accessible to all of our MBA students, empowering you with the global mindset to advance in your current role—or wherever your studies may take you. This is why all of the study abroad opportunities available to our full-time MBA students are also available to our PMBA students.
HANDS-ON GLOBAL EXPERIENCES AT USD
As part of our mission to develop socially responsible leaders with a global mindset through academically rigorous, relevant, and values-based education and research, the USD School of Business offers various international consulting opportunities and study abroad options within our diverse curriculum. We have designed these opportunities to accommodate the unique needs of our part-time MBA students, with some of our short-term programs abroad requiring as little as five days off of work.
International Consulting
International consulting projects allow you to travel overseas with a group of fellow MBA students from around the world and immerse yourself in an organization that aligns with your area of expertise or interest. You will work closely with your peers, professors, and principals of the company at which you are placed to strategize and solve a real-world business challenge using the skills you have acquired in the classroom.
We strongly encourage our part-time MBA students to take advantage of these international experiences, as they not only provide an invaluable service to the participating organizations but also help to reinforce important competences that you can then take back to your own workplace. USD graduates are able to add fantastic projects to their resumes by consulting for global companies like L'Oréal, BMW, Deloitte and many others. Through our Ahlers Center for International Business—one of the few privately endowed centers for international business in the world—USD offers significant tuition discounts to help make these global learning opportunities accessible to the greatest number of students.
Not Too Late to Study Abroad
Think you missed out on studying abroad after undergrad? Think again. Graduate students at the USD School of Business have access to world-class global learning opportunities, such as international exchanges, partnerships, and short-term courses in exhilarating locations around the world. This explains why approximately 70 percent of our graduate business students participate in at least one international study abroad opportunity prior to graduation. In January 2019, for example, MBA students will have the chance to travel to Buenos Aires to complete a course on international comparative management before making their way to Rio de Janeiro to consult for a real business alongside MBA students from one of the best business schools in Brazil. These experiences provide first-hand insight into how business varies across countries and cultures, laying the foundation for you to contribute to the expansion or diversification of your own organization.
GLOBAL LEARNING AT HOME
Whether or not you plan to study abroad while pursuing your MBA, it is important to evaluate the globality of the program as a whole to ensure you are gaining the skills most applicable to the current job market.
This begins with the faculty. Professors at the USD School of Business are distinguished researchers, business owners, and industry experts with multinational experience in their respective fields. As an example, USD Associate Professor of Management Dr. Rangapriya Kannan-Narasimhan leverages her active research in the field of innovation and corporate entrepreneurship to empower professional MBA students with the tools and principles to solve real-world challenges within their own organizations. She explains:
"Students enjoy classes that offer an opportunity to not just learn concepts and tools, but to help them understand themselves—how they can grow as individuals and what excites them most about their future career paths."
The techniques and business practices imparted by passionate professors like Dr. Kannan-Narasimhan are further supplemented by our commitment to bringing internationally relevant speakers to you on campus, as well as the diversity of the students with whom you are collaborating in the classroom. Studying with fellow part-time and full-time MBA students from around the world and of various cultural backgrounds can help broaden your scope of how best to work through challenges—both in your studies and at work.

PROFESSORS WHO KNOW—AND CARE
One of the major benefits of pursuing an MBA while you work is that the professors are current and former businesspeople themselves, often working on cutting edge research in a very specific field. This makes the curriculum especially relevant to working professionals—in many cases, professors are drawing on experiences that are nearly identical to those you face in the workplace on a daily basis and/or based on their latest published research.
Perhaps this explains why professors at USD, in addition to being highly regarded within their industries, are so passionate and empathetic when it comes to teaching. USD's commitment to providing a personally enriching experience for each of our students is one that comes naturally for our professors, who also serve as mentors, friends and advocates for success. In addition to the lifelong bonds our students form with one another during their time at USD, the support of our professors is always a major takeaway—and one that remains an ongoing factor in their post-graduation achievements.
EARN AN ACCREDITED MBA—WITHOUT THE HEFTY PRICE TAG
Perhaps the most widely known—and widely appealing—factor in the decision to opt for a part-time MBA is the inherent cost savings you gain from studying while you work. With a full-time MBA, students are expected to be available during daytime hours to attend core classes and participate in immersive group work, which usually means a full career hiatus spanning the duration of the program—typically two to two-and-a-half years.
A moderately priced program to start, the Part-Time MBA from the USD School of Business offers the same abundant scholarships and other financial aid options as our full-time programs, with significant tuition discounts to help fund your international studies. The large majority of current USD MBA students are benefiting from our merit-, need-, or demographic-based scholarships, and, through the Ahlers Center, we dedicate approximately $40,000 per year to help alleviate expenses for students studying abroad. In addition, tuition is automatically reduced for those taking advantage of our international consulting or study abroad opportunities.
If cost has been a prohibiting factor in your decision to earn an MBA, consider a part-time international program with substantial financial aid for the highest return on your investment. Not only will you save the cost of two-plus years foregone salary, but the global business acumen you gain will pay off tenfold as you increase your professional worth. In fact, in a survey of our recent part-time MBA graduates, 95 percent of the respondents said they believed the Part-Time MBA at USD had a positive ROI in their career. More than 50 percent said their salary increased by more than $20k after completing the Part-Time MBA. To learn how USD can help make a part-time MBA possible for you, visit the Office of Financial Aid or contact an admissions counselor.

CAREER SUPPORT ON YOUR TERMS
As a part-time MBA student, you should have access to the same level of career support as those participating in a full-time program—whether you need it or not. This means equal opportunities for career coaching, career fairs, networking, and more, with the option to take advantage of these opportunities if and when you so choose.
While the graduate career services team at USD works closely with our full-time MBA students to help find internships and secure full-time employment post-graduation, we recognize that the needs of our professional part-time students may vary. Our career services team is here to support you in any way that we can—whether it be negotiating a higher salary, making a change within your current organization, or switching professions entirely. And if you're simply looking to grow your network, we offer plenty of opportunities to engage with fellow students, alumni, and industry professionals at career fairs, roundtables, networking events, and more.
THINKING OF RELOCATING? LET A PMBA BE YOUR CATALYST
There are countless reasons to consider an MBA—and a part-time program, in particular. But cost savings and career advancement aside, sometimes, you just need a change. Whether you're looking to be closer to family, embark on a new adventure, or enjoy a year-round forecast of 70 and sunny (read: San Diego), a part-time MBA can be a great way to break into the local business circuit and grow your network. Besides the amazing weather, our city has also been recently named one of the top 10 cities in the world positioned for long-term success.
ENVISION YOUR FUTURE WITH USD
At the USD School of Business, we are strongly committed to ensuring our students graduate with the skills needed to pursue a thriving, enduring career in business. For our part-time MBA students especially, we are wholly focused on making sure these skills can be effectively applied both throughout the duration of the program and immediately upon graduation, giving you the means to succeed within your current or desired role. Here are just a few of the benefits you can expect from the USD Part-Time MBA:
Flexible degree formats, with the option to study at your own pace
Unprecedented global learning opportunities
World-renowned professors with doors always open to students
Intimate class setting with no more than 40 students per class (many classes have less than 20 students)
Scholarships and financial aid support, including tuition discounts and $40,000 per year on average reserved for studying abroad
Dedicated career services, including contract and salary negotiation, networking opportunities, career fairs, and a close-knit alumni network of more than 19,000 fellow Toreros
Youngest university in the top 100
WE WANT TO HEAR FROM YOU
Whether you are in the early stages of the decision to pursue a part-time MBA or ready to apply now, we are here to help you navigate this exciting path—and if it happens to lead to USD, we will be here to support you every step of the journey. Contact one of our admissions counselors today to learn more about our Part-Time MBA or other top-ranking degree programs.
Map
5998 Alcalá Park
San Diego, CA 92110