Black History Month: February Celebratory Events at USD
Black History Month: February Celebratory Events at USD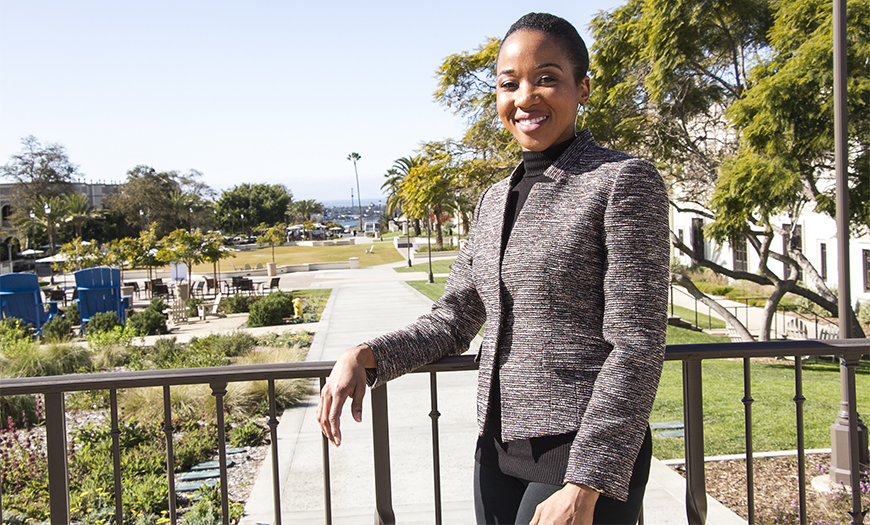 February is Black History Month and several activities to recognize and celebrate it are planned at the University of San Diego courtesy of the Black Student Resource Commons (BSRC), Black Student Union (BSU) and affiliated organizations across campus.
Monday, Feb. 24: USD's Copley Library presents — "Eavesdropping on America's Conversation on Race" is the event title with NPR's Michele Norris discussing "The Race Card Project," and how six-word snapshots paint a vivid picture of America's attitudes and experiences about race during a fascinating moment in American history. This event is from 7-9 p.m. in the Kroc Institute for Peace and Justice Theatre. Event is free and open to the public. Register at bit.ly/USDNorris
Tuesday, Feb. 25: BSRC and Torero Program Board present — Afri Dia Fest, 12:30-2 p.m., Paseo de Colachis.
Wednesday, Feb. 26: BSRC and the USD Alumni Association present — Black Alumni Mixer, 7-9 p.m., O'Tooles (connected to La Gran Terraza).
Thursday, Feb. 27: The Commons presents — Collective Conversations, the Black History Month edition, 12:30-2 p.m., SLP 418 (United Front Multicultural Center).
Thursday, Feb. 27: The USD Theatre Department presents — A play reading of "Strange Fruit," 6 p.m., Black Box Theatre (Camino Hall 131).
— Compiled by Ryan T. Blystone
For more information on BHM events, contact the Black Student Resource Commons (SLP 410) at (619) 260-4173 or by email at bsrc@sandiego.edu