Title IX
"No person in the United States shall, on the basis of sex, be excluded from participation in, be denied the benefits of, or be subject to discrimination under any educational program or activity receiving Federal financial assistance." -Title IX of the Educational Amendments of 1972 to the 1964 Civil Rights Act
Title IX is a federal law that prohibits discrimination based on sex in educational programs and activities that receive Federal financial assistance.  Examples of programs and activities that are subject to Title IX include admissions, recruitment, financial aid, academic programs, athletics, housing and employment.  Title IX also protects students from sexual harassment, including sexual violence, such as rape, other forms of sexual assault, sexual battery and sexual coercion. 

USD's Title IX Coordinator monitors and oversees the university's compliance with Title IX and related laws in the prevention of sex harassment and discrimination, including the coordination of education and training activities and the response to Title IX complaints. Students, faculty, administrators, staff, or others who participate in USD's education programs and activities with questions, concerns, or complaints about sex discrimination, sex harassment or sexual misconduct are encouraged to contact the Title IX Coordinator.
Update from the Title IX Office, October 2017: 

The Title IX office continues to have great response to our annual required online training. Eighty-five percent of students have already completed the training. The employee training deadline is November 1st.  We offer computer lab sessions and Spanish speaking sessions for your convenience. Dates and locations of these services can be found under the Education and Outreach Opportunities tab.

Some of you also may have heard about new interim guidance recently issued by the U.S. Department of Education's Office for Civil Rights as it initiates a rulemaking process on the topic of schools' Title IX responsibilities concerning complaints of sexual misconduct.  With the new interim guidance, the OCR rescinded its OCR's 2011 Dear Colleague Letter on Sexual Violence and subsequent Questions and Answers document issued in 2014.  We have reviewed the interim guidance and USD's continuing responsibilities under Title IX, the Clery Act, and applicable California law, and do not believe that changes to our current practices are warranted at this time.  USD remains firmly committed to our work in preventing, educating, and responding to issues of sexual misconduct and relationship violence.  
If you have any questions, you are welcome to contact us. Please also visit this website and our Campus Assault Resources and Education (C.A.R.E.) website 
http://www.sandiego.edu/care/
 for information about our resources. 
Title IX Coordinator
Nicole Schuessler Veloz, Ph.D.
Director of Title IX, EEO Programs and Employee Relations
University of San Diego
Department of Human Resources
Maher Hall 101
5998 Alcala Park
San Diego, CA 92110
(619) 260-4594
TitleIX@sandiego.edu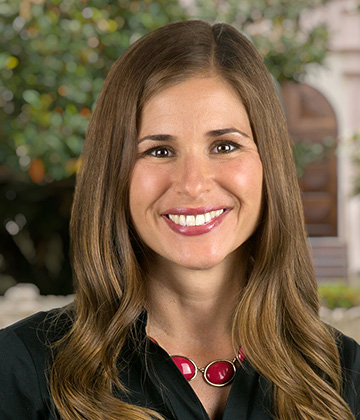 Title IX
Maher Hall 101
5998 Alcalá Park
San Diego, CA 92110
Phone: (619) 260-4594
Fax: (619) 260-4630
titleix@sandiego.edu