Seminar Series
Learn more about our year-long seminar series that highlights timely topics in behavioral health.
2019 Seminar Series- 12 p.m. - 1 p.m., Location varies by event
January 8th, 2019: Suicide Prevention Among Veterans: Andrew Bismark PhD., from the Veterans Administation of San Diego Healthcare System, Mother Rosaile Hill Hall, room 102, executive classroom.
Febuary 5th, 2019: Integrated Primary Care in Rural, Underserved Communities: Jeffrey Ring PhD., Mother Rosaile Hill Hall, room 127.  
March 12th, 2019: Working with the Homeless Community: Nicole Anderson, LCSW, Mother Rosaile Hill Hall, room 102. RSVP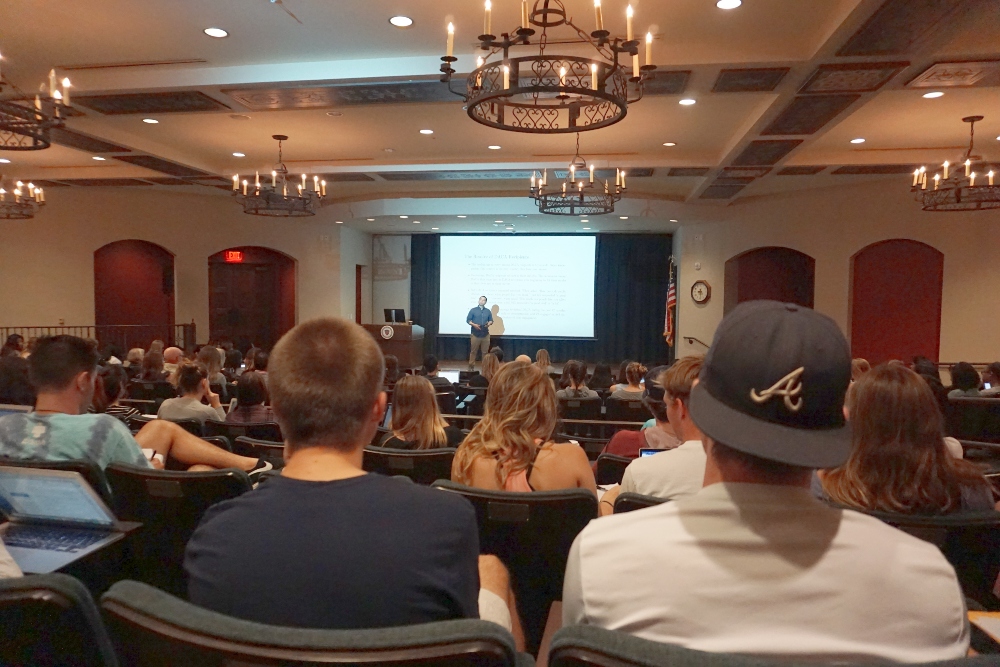 HRSA Project TeamUP
5998 Alcalá Park
San Diego, CA 92110
Phone: (619) 260-4600