Social Justice
At the University of San Diego, we strive to create an inclusive and welcoming environment for everyone. Below are examples of work being done across campus that support our mission of creating community and our Envisioning 2024 Pathway, Access and Inclusion.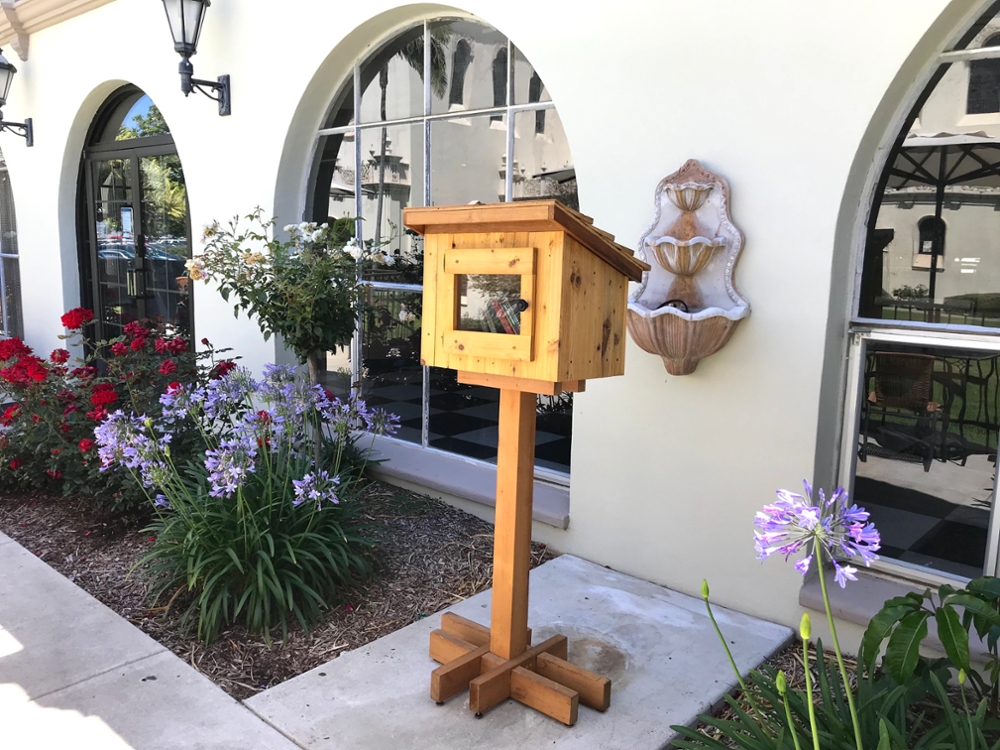 Little Free Library
You may have seen these wooden mailbox-looking structures around campus; these are Little Free Library bookcases. Little Free Library is a non-profit that created a book exchange system with the hopes of increasing access to books for readers of all ages. These not only provide 24/7 equal access to books, but they also help build connections in our community. One of the great benefits of these libraries is that instead of purchasing books, you have the opportunity to take books..for free! And rather than letting books gather dust on a shelf or tossing them in the trash, you can place them in the library and re-gift them to someone else who may need or want them, starting the cycle all over again.
Visit the Little Free Library site to find learn more about this non-profit and other ways to help.
USD Community Garden
USD has a community garden tucked away behind Mission Crossroads. This is a space for anyone to enjoy the outdoors and partake in some therapeutic gardening. One of the reasons this garden was created is to help combat food insecurity. Food insecurity is a realistic and unfortunate circumstance that happens in colleges and universities across the nation, including at USD. The National Student Campaign Against Hunger and Homelessness advocate for institutions to create campus food pantries, community gardens, food recovery programs, and coordinated benefits access programs; two of which USD has already established. The garden not only contributes items to the food pantries but it provides equal access to food that is cultivated by our community.
To find out more about this beautiful space and how you can contribute or get involved, visit the USD Community Garden page.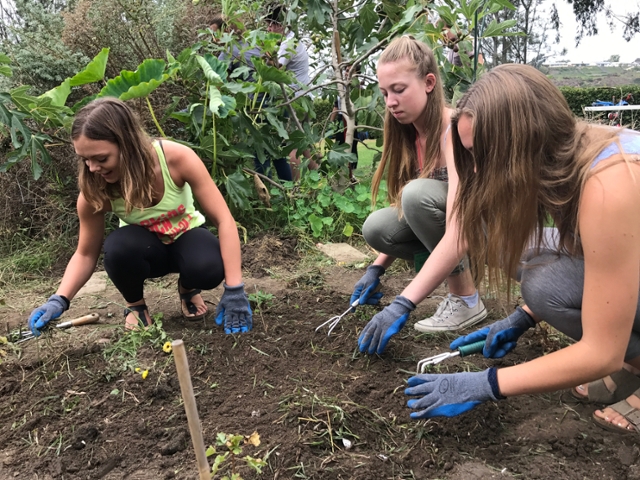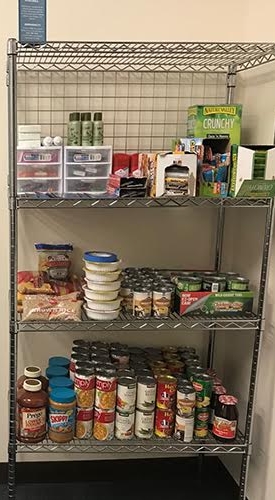 USD Food Pantry
As mentioned, USD is working towards eliminating the concern of food insecurity from our university. The first food pantry opened in 2017 and has now grown to three locations on campus. These pantries are accessible to any community member experiencing food insecurity. Pantries are supported by Associated Students, HOST Student Organization, Mortar Board, the Torero Renaissance Scholars Program, and through community donations. Goods are replenished by student donations from move-out and items are purchased bi-weekly.
Location and Hours:
SLP 403, Monday- Sunday, 7:30 am- 10:00 pm

Barcelona Hall 301, Monday- Friday, 9:00 am- 5:00 pm

SOLES Student Lounge, Monday- Sunday, 7:30 am- 10:00 pm
Donations of non-perishable goods can be placed in the pantry at SLP 403 or delivered to Dr. Avery's office, in UC 232.