Arts and Sciences
Spotlights
All Departments
New Center Brings Humanities Back to Spotlight at USD
Tuesday, November 8, 2016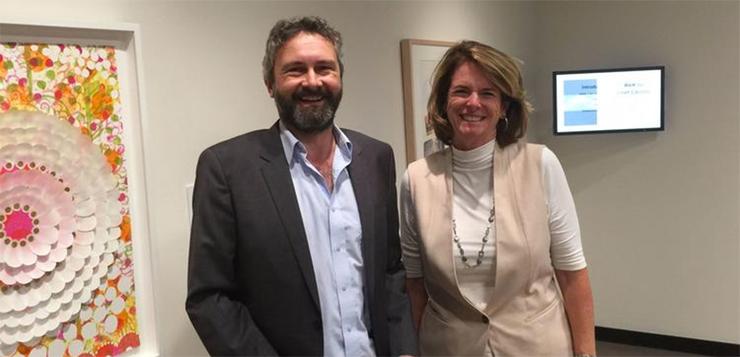 begin quote

"The humanities are a value to everybody, and USD is not just some fortress up on a hill.
Part art gallery, part lecture hall and part computer lab, University of San Diego's newly opened Humanities Center has created a new collaborative space that is returning attention to fields some say have been overshadowed in recent years.
"There's a sense among those of us who love the arts and humanities that they're constantly under attack," said Brian Clack, associate professor of philosophy and director of the Humanities Center. "I'm under the philosophy department, and that's the subject that every politician wants to take a swipe at."
Those attacks have been even more obvious during the past election year, with some candidates mocking universities for not teaching practical job skills. Former presidential candidate Marco Rubio specifically said the country needed more welders than philosophers.
"It's a strange thing to say," Clack said. "Of course we need welders. But you don't need 250 million. No one is saying you need 250 million philosophers, either. Any society, to work well, needs to have a range of people doing different things."
Full Article - "New Center Brings Humanities Back to Spotlight at USD," Gary Warth