Staff and Faculty Directory
Todd Edwards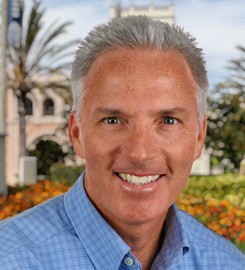 Office:
Mother Rosalie Hill Hall 225F
Professor & Program Director of Marital and Family Therapy
Ph.D Virginia Tech, Marriage & Family Therapy

M.A. University of Arizona, Counseling & Guidance

B.A. Arizona State University, Psychology
Todd M. Edwards, Ph.D., teaches Practicum (MFTS 595-597) and Family Development (MFTS 533 and MFTS 533i - study abroad) in the Marital and Family Therapy Program. His primary clinical and research interests are collaboration between family therapists and primary care physicians, integrating family therapy into medical settings, family therapy training, refugee mental health, and friendships of married men with children. Dr. Edwards' most recent publications include the book Clinician's Guide to Research Methods in Family Therapy: Foundations of Evidence-based Practice (Guilford, 2014). In addition to his work at USD, he is a Voluntary Assistant Clinical Professor in the Department of Family Medicine and Public Health at the University of California, San Diego and a family therapist at the Family Wellness Center in La Mesa, affiliated with the San Diego Center for Children. Dr. Edwards is a Clinical Member and Approved Supervisor in the American Association for Marriage and Family Therapy, Associate Editor of the journal Families, Systems, & Health, and Editorial Board Member of the American Journal of Family Therapy.
Scholarly Work
Syllabi