President's Forum and Fireside Chat Dates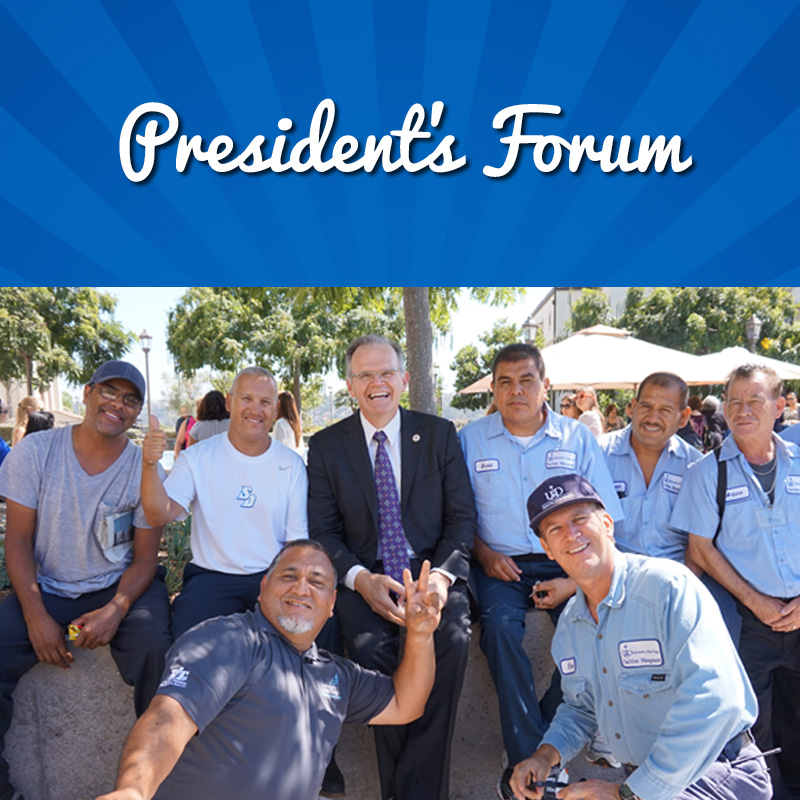 All employees are invited to attend the President's Forum to hear updates on important initiatives at USD. Light refreshments will be served following the Forum.
Upcoming dates:
Wednesday, March 22, 2017
1 to 2:30 p.m., Location TBD
Wednesday, May 31, 2017
Noon to 1:30 p.m., Location TBD
All students and USD community members are invited to attend an informal chat and enjoy light refreshments with President Harris and other top administrators.
Upcoming dates:
Tuesday, February 28, 2017
2 to 3 p.m., Outside of Tu Mercado
Wednesday, May 17, 2017
3 to 4 p.m., Outside of Tu Mercado