Judith Liu, PhD, Awarded Drinan Award for Service
Judith Liu, PhD, Awarded Drinan Award for Service
Thursday, May 22, 2014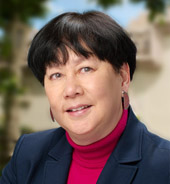 The 2014 recipient of the Drinan Award for Distinguished Service is Judith Liu, PhD, professor of sociology at USD.
The Drinan Award for Distinguished Service recognizes service achievements and activities in the following ways:
A demanding intellectual presence in support of the daily and long-term functionality most especially of the College, but also of the University
An impact on the College beyond the teaching and scholarly experience
Contributions to the growth of colleagues, both faculty and staff, as effective members of the College and University Community
Congratulations, Dr. Liu!
Office Hours
8 a.m. - 5 p.m.