Contact:
School of Peace Studies

Email: peacestudies@sandiego.edu
Phone: (619) 260-7919
Fax: (619) 849-8109

Location: KIPJ Room 113
Joan B. Kroc School of Peace Studies
5998 Alcala Park
San Diego, CA 92110
>
Biography
Dustin N. Sharp
Assistant Professor
B.A. (summa cum laude) from the University of Utah
J.D. (cum laude) from Harvard Law School
Ph.D (candidate) Leiden University
Dustin N. Sharp is an Assistant Professor at the Kroc School of Peace Studies at the University of San Diego, specializing in international human rights and transitional justice. Professor Sharp's research focuses on the role of law in post-conflict environments, ranging from the work of human rights NGOs, to rule of law development assistance initiatives, to war crimes tribunals and truth commissions. His classes typically enroll equal numbers of law and peace studies students.
Prior to joining the Kroc School faculty, Sharp worked at Human Rights Watch where he was responsible for designing and implementing research and advocacy strategies in Francophone West Africa, with an emphasis on countries in crisis such as Côte d'Ivoire and Guinea. He researched and authored reports on police torture and prison conditions, excessive use of force by security forces, and violent pro-government militias. Sharp has continued his work in West Africa since coming to USD, overseeing the West African Human Rights Training Initiative, a three-year capacity-building program focusing on local human rights organizations in Côte d'Ivoire, Guinea, Liberia and Sierra Leone.
A lawyer by training, Sharp began his legal career as an Attorney-Adviser at the United States Department of State where he represented the United States in multilateral treaty negotiations and advised the Bureau of International Organization Affairs. He served as a law clerk to Judge Carlos Lucero on the United States 10th Circuit Court of Appeals, and was a Peace Corps volunteer from 1996-98, serving in Guinea.
Areas of Interest
• International Law: Public International Law, Human Rights Law
• Human rights advocacy and NGOs
• Transitional Justice
• Post-Conflict Peacebuilding
• Economic and Social Rights
• Justice and Politics in Sub-Saharan Africa
BOOKS
JUSTICE & ECONOMIC VIOLENCE IN TRANSITION (New York: Springer Publications, 2014).
JOURNAL ARTICLES & ESSAYS
Development, Human Rights and Transitional Justice: Global Projects for Global Governance, Int'l J. of Transitional Justice, Review Essay (2015).

Investigando as Periferias: As Preocupações da Justiça de Transição da Quarta Geração, Revista Anistia Política E Justiça de Transição (2015).

Emancipating Transitional Justice from the Bonds of the Paradigmatic Transition, 9 Int'l J. Transitional Justice 150 (2015).

Addressing Dilemmas of the Global and the Local in Transitional Justice, 29 Emory Int'l L. Rev. 71 (2014).

Beyond the Post-Conflict Checklist: Linking Peacebuilding and Transitional Justice Through the Lens of Critique, 14 Chicago J. Int'l L. 165 (2013).

Interrogating the Peripheries; The Preoccupations of Fourth Generation Transitional Justice, 26 Harv. Hum. Rts. J. 149 (2013).

Addressing Economic Violence in Times of Transition: Toward a Positive-Peace Paradigm for Transitional Justice, 35 Fordham Int'l L. J. 780 (2012).

Requiem for a Pipedream; Oil, the World Bank, and the Need for Human Rights Assessments, 25 Emory Int'l L. Rev. 379 (2011).

Prosecutions, Development, and Justice; The Trial of Hissein Habré, 16 Harv. Hum. Rts. J. 149 (2003).
BOOK CHAPTERS
"Re-Appraising the Significance of 'Third-Generation' Rights in a Globalized World," in Ekaterina Yahyaoui & Zoi Aliozi (eds.), TAMING POWER IN TIMES OF GLOBALIZATION: WHAT ROLE FOR HUMAN RIGHTS? (forthcoming, 2016).
"Transitional Justice and 'Local' Justice," in Dov Jacobs (ed.), RESEARCH HANDBOOK on TRANSITIONAL JUSTICE (Edward Elgar Publishing, forthcoming 2015).
"Human Rights Fact-Finding and the Reproduction of Hierarchies," in Philip Alston and Sarah Knuckey (eds.), HUMAN RIGHTS FACT-FINDING IN THE 21ST CENTURY (Oxford University Press, forthcoming 2015).
"Accountability: A Critical Link in the Security-Development Nexus," in Jessica Piombo (ed.), THE U.S. MILITARY IN AFRICA: ENHANCING SECURITY & DEVELOPMENT? (Lynnne Rienner, 2015).
"Security Sector Reform for Human Security: The Role of International Law and Transitional Justice in Shaping More Effective Policy and Practice," in Matthew Saul & James Sweeney (eds.), INTERNATIONAL LAW & POST-CONFLICT RECONSTRUCTION POLICY (Routledge, 2015).
"The Significance of Human Rights for the Debt of Countries in Transition," in Juan Pablo Bohoslavsky & Jernej Cernic (eds.), MAKING SOVEREIGN FINANCING & HUMAN RIGHTS WORK (London: Hart Publishing, 2014).
"Bridging the Gap; DDR, Transitional Justice and the United Nations Peacebuilding Commission," in Chandra Lekha Sriram, Olga Martin-Ortega, and Johanna Herman (eds.), TRANSITIONAL JUSTICE & PEACEBUILDING ON THE GROUND: VICTIMS AND EXCOMBATANTS (London: Routledge, 2012).
SHORTER WORKS
Book Review, Terrence Paupp, REDEFINING HUMAN RIGHTS IN THE STRUGGLE FOR PEACE AND DEVELOPMENT, 37 Human Rights Q. 249 (2015).
Op-ed, The Shameful Legacy of Rwandan Genocide, San Diego Union Tribune, April 2, 2014.
NGO REPORTS
The Best School; Student Violence, Impunity, and the Crisis in Côte d'Ivoire, Human Rights Watch, Vol. 20, No. X(A), May 2008.
Dying for Change; Brutality and Repression by Guinean Security Forces in Response to a Nationwide Strike, Human Rights Watch, Vol. 19, No. 5(A), April 2007.
The Perverse Side of Things; Torture, Inadequate Detention Conditions, and Excessive Use of Force by Guinean Security Forces, Human Rights Watch, Vol. 18, No. 7(A), August 2006.
Because They Have the Guns, I'm Left with Nothing; The Price of Continuing Impunity in Côte d'Ivoire, Human Rights Watch, Vol. 18, No. 4(A), May 2006.
Contact Information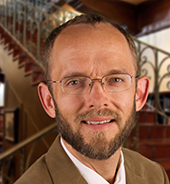 Email | dsharp@sandiego.edu
Phone | (619) 260-7807
Office | KIPJ 274
Syllabi