Contact:
School of Peace Studies

Email: peacestudies@sandiego.edu
Phone: (619) 260-7919
Fax: (619) 849-8109

Location: KIPJ Room 113
Joan B. Kroc School of Peace Studies
5998 Alcala Park
San Diego, CA 92110
>
Biography
Edward Luck
Professor
Dr. Luck served as the Special Adviser to United Nations Secretary-General Ban Ki-moon at the Assistant Secretary-General level. In this role, he was instrumental in developing and advocating for the Responsibility to Protect doctrine. From 2007 to 2011, Dr. Luck was at the International Peace Institute, an independent policy research institute, with the most recent appointment as Senior Vice President, Research and Programs.
Dr. Luck's academic experience includes appointments at the School of International and Public Affairs at Columbia University from 2001 to 2010 as Professor of Practice, Director of the Center on International Organization, and Director of the UN Studies Program. A prolific and visible scholar, Dr. Luck has written numerous books, chapters, and articles, as well as provided frequent media commentary and Congressional testimony on Responsibility to Protect, peacekeeping, United Nations reform, and other foreign policy issues.
Dr. Luck holds a BA from Dartmouth College and a series of graduate degrees from Columbia University, including a Master of International Affairs and Master of Arts, Master of Philosophy, and Doctor of Philosophy degrees in political science.
Contact Information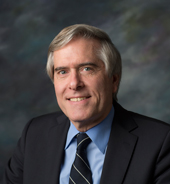 Email | luck@sandiego.edu
Phone | (619) 260-7919