Contact:
School of Peace Studies

Email: peacestudies@sandiego.edu
Phone: (619) 260-7919
Fax: (619) 849-8109

Location: KIPJ Room 113
Joan B. Kroc School of Peace Studies
5998 Alcala Park
San Diego, CA 92110
>
Biography
Diana Kutlow
Director of Development and Alumni Relations
M.A. in Peace and Justice Studies, University of San Diego
B.A. in History, Russian language minor, Barnard College, Columbia University
As Director of Development and Alumni Relations, Diana Kutlow gathers and leverages resources to advance peace and justice through all the units of the Kroc School including Academics, the Joan B. Kroc Institute for Peace and Justice, the Trans-Border Institute and the Center for Peace and Commerce, a joint project with the School of Business. Funding priorities include scholarships to build diverse international cohorts including students from developing countries and conflict zones, innovative research and field work, and new initiatives including the arts in peace, peace through technology, and social entrepreneurship as a system changemaker. Your gift to the Kroc School is an investment in peace today and the peacebuilders of tomorrow.
As an alumna of the M.A. in Peace and Justice Studies, Kutlow has a personal interest as well as professional responsibility for building a strong alumni network connected to current students for internships and mentoring, to the Kroc School and its institutes for partnerships, support and guidance, and to USD for continued career development. Kutlow also serves as staff liaison to the Kroc School's Board of Advisors.
Previously, Kutlow managed the endowed Joan B. Kroc Distinguished Lecture Series at the Joan B. Kroc Institute for Peace and Justice for 11 years, bringing world leaders in peacemaking, human rights and conflict prevention to the Institute. For a list of speakers, plus transcripts, audio and video of the talks, go to http://peace.sandiego.edu/dls.

She has also represented the Institute for Peace and Justice nationally and internationally, including at the United Nations in New York and Paris, and at the historic International Colloquium on Women's Empowerment, Leadership Development, International Peace and Security in Monrovia, Liberia. Along with Assistant Professor Dustin Sharp, Kutlow conducted an assessment of human rights organizations in Sierra Leone and Liberia preparing for the development of the Institute for Peace and Justice's West African Human Rights Training Initiative.

As a development, communications and event management professional, Kutlow has worked at the New York Post, CBS Sports and ABC Sports, where she wrote and produced "Up-Close and Personal" profiles for Olympic coverage. Kutlow serves as an Alumna Ambassador for the OpEd Project in San Diego.

Kutlow received a B.A. in history with a minor in Russian language from Barnard College at Columbia University and a master's degree in the inaugural class of USD's graduate program in peace and justice studies.
Contact Information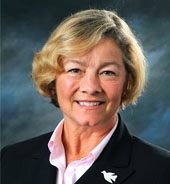 Email | dkutlow@sandiego.edu
Phone | (619) 260-7803
Office | KIPJ 243