About the School
Emiko Noma
Joan B. Kroc Institute for Peace and Justice
Emiko Noma is editor for the Joan B. Kroc Institute for Peace & Justice (IPJ), where she has written or edited nearly two dozen narratives in the Women PeaceMakers (WPM) Program. She oversees the production of all IPJ publications, including the Compass Newsletter, Distinguished Lecture Series booklets, and website content. At the IPJ, she has also served as peace writer for Sister Pauline Acayo of Uganda (2005) and Svetlana Kijevcanin of Serbia (2006), and has contributed to program development. Noma serves as an editorial adviser to the Alliance for Peacebuilding publication Building Peace: A Forum for Peace and Security in the 21st Century.
In 2008, Noma joined the IPJ's film partner Sun & Moon Vision Productions in Cameroon to document on film the work of WPM Susan Tenjoh-Okwen, for the documentary "Rhythms to Peace." She has also traveled to the Philippines, Uganda and Australia on behalf of the institute.
Noma received her master's degree in conflict resolution from Portland State University, with emphases in international conflict resolution and nonviolent social change, and completed her master's thesis on the IPJ's Women PeaceMakers Program. She has undergraduate degrees in English and religious studies.
Recent Publications
Publications:
Kaitlin Barker Davis and Emiko Noma. 35 Women Building Peace: Essential Voices for Justice and Hope. Easton Studio Press, 2012.
Emiko Noma, Dee Aker and Jennifer Freeman. "Heeding Women's Voices: Breaking Cycles of Conflict and Deepening the Concept of Peacebuilding." Journal of Peacebuilding & Development. Vol. 7, No. 1, 2012.
Rhea DuMont, Tom H. Hastings and Emiko Noma, eds. Conflict Transformation: Essays on Methods of Nonviolence. McFarland Publishing Company, 2013.
Emiko Noma and Jennifer Freeman. "Grassroots Peacebuilding in the Nuba Mountains." New Routes: A Journal of Peace Research and Action. 1/2010.
Dee Aker, Emiko Noma and Laura Taylor. "Ending violence against women." San Diego Union-Tribune. 14 March 2008.
Emiko Noma. "'Women Cannot Cry Anymore': Global Voices Transforming Violent Conflict." Critical Half, Vol. 5, No. 2 (2007). [bi-annual journal of Women for Women International]
Emiko Noma. "The Power is Yours." Today's Youth Asia. May-June 2007.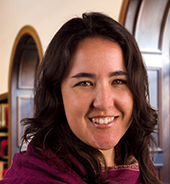 Emiko Noma
Editor

Phone | (619) 260-7812
Office | KIPJ 126