Ten USD Pardee Scholars attend Alliance Management Institute
Undergraduate Nonprofit Students attend conference in Kansas City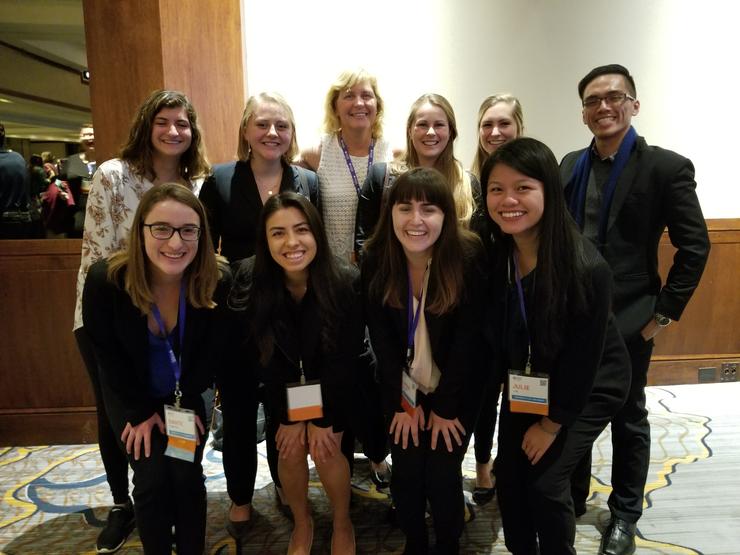 begin quote

Ten USD Pardee Scholars attend Alliance Management Institute
Ten George and Katherine Pardee Scholars attended the Alliance Management Institute in Kansas City, MO, Jan. 3-6. Students in the undergraduate Nonprofit program spent four days attending workshops, participating in community applied projects, in plenary sessions and listening to keynote speakers. The highlight of the conference was a day spent working in the community solving real-time issues presented to them by nonprofit organizations in the Kansas City community.
Students attending this conference are completing their requirements for their national nonprofit credential from the Nonprofit Leadership Alliance and will become Certified Nonprofit Professionals (CNP) upon graduation from college.
The students that attended are pictured (above, left to right): First row: Dante Carter, Daisy Aguliar, Sarah Di Fede, Julie Lai. Back row: Juliette Martichoux, Emma Vanden Busch, Teresa VanHorn (Advisor), Devin Corea, Kayla Sharp and Kevin Do. Not pictured Janaye Perry.