The IEE and Monarch School: A Collaboration for Success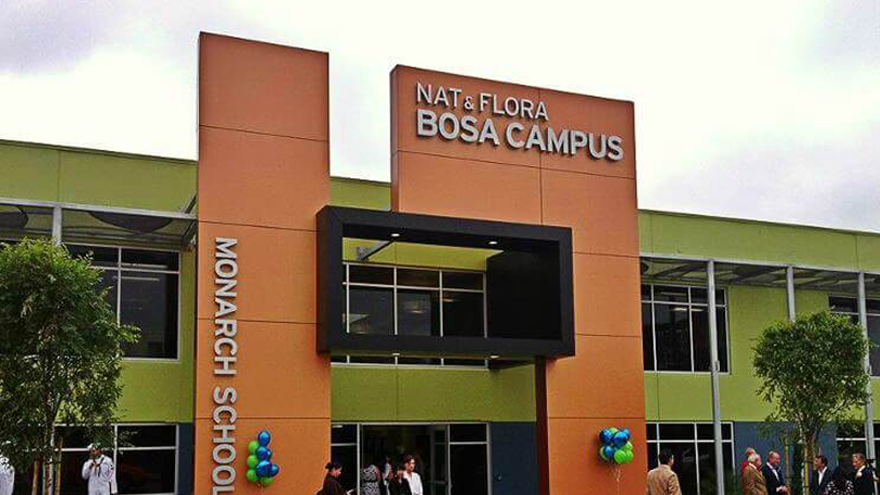 Over the course of the 2016-2017 school year, the Institute for Entrepreneurship in Education (IEE) proudly partnered with the Monarch School, whose mission is to educate students impacted by homelessness. Their work and innovative approach in supporting homeless youth is celebrated throughout the San Diego community and has been reported on by national news publications, like the Huffington Post.
This past year we partnered with Monarch to collaborate on:
The creation of a Social Emotional Learning assessment and a corresponding "user experience" for teachers. Our research associates and professional learning specialists worked closely with Monarch's director of program evaluation to outline the metrics that can be utilized to measure student growth, which the Monarch School categorizes across three "ABC" areas: attendance, behavior, and classroom performance. Together with the director of program evaluation, we co-developed an assessment to gather information about student growth across the ABCs.
Supporting in the formation of an Institutional Review Board (IRB) and also with data collection, analysis and visualization.
In the spirit of our desire to merge practice with research, we co-developed agendas for two peer learning community meetings for the Monarch School staff to engage with the data and begin to discuss implications for their practice.
Refining the Monarch School's ABCs and capturing the corresponding data to better communicate Monarch's success to stakeholders.
In the coming 2017-2018 school year, the IEE will build upon this work by supporting the Monarch School to develop a comprehensive system for collecting and analyzing data, facilitate professional learning about data-driven practice, strengthen communication of progress and outcomes, and enhance the "life skills" pillars with a focus on the College and Career Readiness lab.
Check out the ABC PowerPoint to learn more.