Dr. Irwin and Mrs. Joan Jacobs' visit to New Bedford High School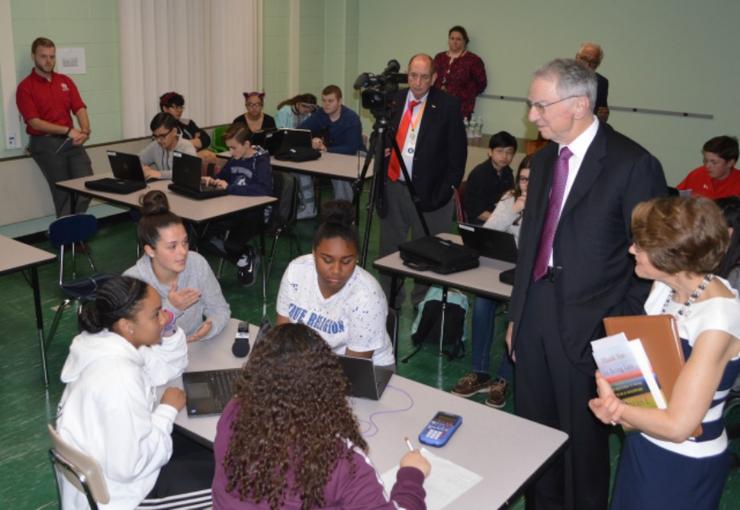 Through his generous support, Dr. Jacobs has been instrumental in radically transforming the technology landscape at NBHS. For the 2016-17 school year, all 9th grade students have been provided with access to a laptop computer. In addition, students that did not have access to reliable Internet connectivity at home were provided with mobile broadband hotspots.
The Institute for Entrepreneurship in Education has provided intensive professional development and program support for this implementation. As part of its strategic plan, NBHS will provide all students with access to a laptop to better prepare them to compete in a 21st-century digital economy.