Read latest IEE Research Brief "Bridging the Knowing-Doing Gap with Professional Learning"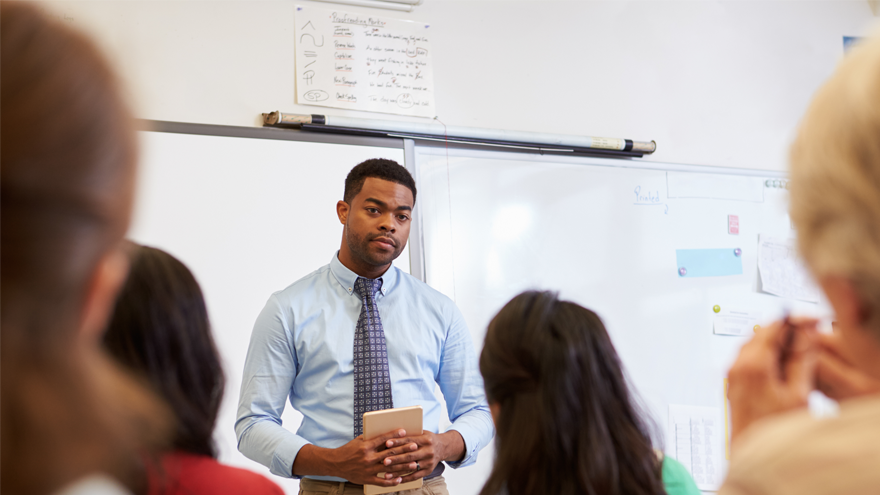 At some point in their careers, most educators will experience traditional professional development: sitting alongside colleagues while an expert lectures at them. It is no surprise, then, that teachers' practice often reflects a similar "sage on the stage" style of pedagogy. As with students, teachers' responses to this model vary. Some passively listen while others grade papers and a handful may surf their social media accounts. While it is widely acknowledged that the traditional approach does not meet the needs of the diverse students in today's classrooms, it still dominates in many of today's staffrooms.
At IEE, a nonprofit, university-based research center, we know that to support high-quality instruction for students across settings – in school and beyond classroom walls – educators must constantly refine and grow their practice. Professional learning is essential for this process of growth and refinement. For these reasons, we define professional learning as ongoing opportunities for educators to reflect on their practice, experiment with new strategies, and problem-solve with colleagues. Professional learning is effective when educators learn new skills and then change their practices until they see desired results. Over time, this type of professional learning contributes to positive outcomes for students.
Not all professional learning results in educators changing their practices. The traditional knowledge-transfer model described earlier adds to the knowing-doing gap, where educators know what they would like to change but are unable to act for a variety of reasons: lack of time, limited resources, curricular demands, etc. In other words, knowing is different than doing.
This brief outlines research-informed strategies for designing professional learning that bridges the knowing-doing gap and pushes educators' practice to the next level. We begin with a concise review of adult learning principles. We then examine how to practice those principles, focusing on experiential learning as a model that attends to the needs of adult learners. Finally, we dive deep into a real-life example from our work at El Camino High School to explore how these practices look in action.
Click here to read the research brief.