Read the latest IEE Research Brief "Transformational Leadership: Inspiring Equity and Innovation in our Schools"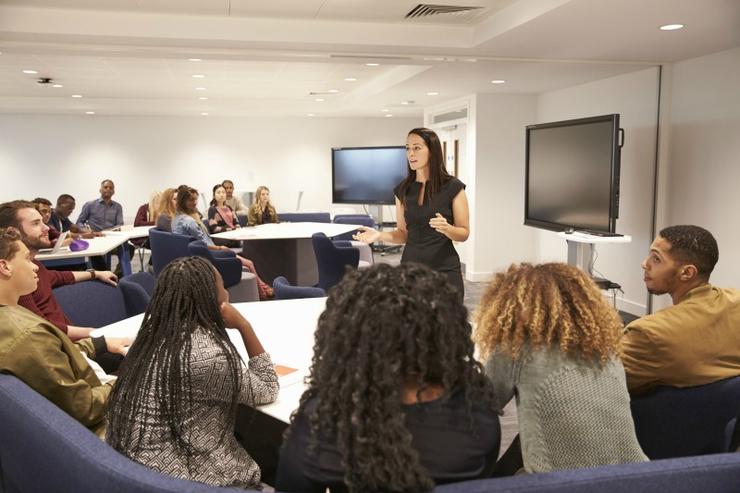 We've seen too many technology "rollouts" struggle to create true and lasting transformation in their districts or make any substantial difference in student outcomes. For instance, the laptops that sit unused at the back of the classrooms, or the traditional worksheets that simply get digitized and pushed out through devices, or programs where students are expected to spend their days on computers rather than interacting with people or content in authentic contexts. To harness the power of technological advancements and equip students to be successful in a changing world, we have seen that making these shifts across diverse classrooms will require more than adding technology, online resources, and new programs. As a University-based research center, we often partner with leaders who seek to not only equip students and teachers with technology but create innovative approaches to teaching and learning.
To realize these changes in our schools there is a need to move beyond the management of the status quo; these shifts in schools require transformational leadership. One of our partners who exemplifies the characteristics of a transformational leader, Dr. Candace Singh, Superintendent in Fallbrook Union Elementary School District, sought our partnership to leverage the evolving tools to change how students learn in her district. Transformational leadership can be characterized as leaders who 1) develop a shared vision and expectations, 2) develop systems for collective responsibility for achieving desired student outcomes 3) create a culture of learning and innovation (Joyce & Showers, 2003, Darling-Hammond, 2009).
Click here to read the research brief.