USN&WR: SOLES Ranks Among Nation's Best in Graduate Education Schools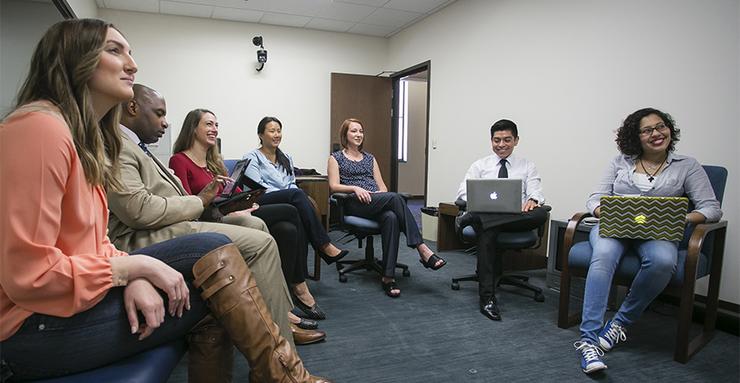 U.S. News and World Report has listed the University of San Diego's School of Leadership and Education Sciences (SOLES) among the nation's top 10 percent of Graduate Schools of Education for the fourth year in a row. SOLES' top-tier ranking has continued to rise over the past several years, reaching 89th, up from last year's 93 in the 2018 U.S. News and World "Best Graduate Education Programs" report.
"I am thrilled to see that our continued commitment to multiculturalism and social justice combined with our commitment to strengthen, develop, and grow our academic programs in SOLES has been reflected in our ranking. I fully anticipate that we will continue to see success in the future," said SOLES' Dean, Nicholas Ladany.
The school was founded in 1962 and is the second-oldest academic unit at the University of San Diego. SOLES has three departments offering graduate programs: Counseling and Marital and Family Therapy, Leadership Studies, and Learning and Teaching, offering six MA specializations, eight MEd specializations, including an online degree, and one PhD program. The three graduate departments within SOLES are held to the highest standards, established by each of the department's accrediting bodies.
"We hold our faculty, staff, and programs to the highest standards to provide the most comprehensive and effective education for our students," said Joi Spencer, associate professor and associate dean of the School of Leadership and Education Sciences.
Annually, U.S. News surveys more than 1,970 graduate programs in six different categories: education, business, law, engineering, nursing, and medicine. For the specific ranking of graduate education programs, 379 schools granting doctoral degrees were surveyed. According to U.S. News, these programs are ranked based on two key factors: expert opinions and specific academic statistical indicators.
SOLES, in addition to offering innovative and responsive instruction, takes pride in upholding the three features of the school's co-founder Mother Rosalie Hill: beauty, truth and goodness. This approach facilitates students to become leaders in their respective professions and led the school to two top 100 rankings this year. Earlier this year, the school's online Master of Education program was ranked No. 22 in the U.S. News and World Report "Best Online Graduate Education Programs." A top 100 ranking in Graduate Schools of Education is a major accomplishment for both SOLES and USD.
For more information about USD's School of Leadership and Education Sciences, call (619) 260-4538 or visit http://sandiego.edu/soles
—Melissa Olesen