Alumni Spotlight: Ruthie Inacay '14 MA, Clinical Mental Health Counseling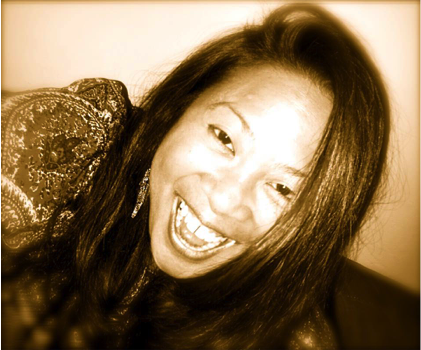 begin quote

It was a lot of work but it was worth it.
Why CMHC?
I chose CMHC because I could see a future in clinical work and a focus on diagnosis, theory, and treatment. It was a lot of work but it was worth it. The degree taught me where I lacked skills as a therapist, a need for research, and exposed my weaknesses and strengths as a clinician.
Tell us about your journey post graduation.
I have a passion for people of color, youth, and social justice. I took my degree and used it in a very different way. I worked with the Native American community in Prevention and Early Intervention of mental illness and served as a Director, Counselor, Sex Educator, Public Speaker, and Workshop Facilitator. I branched out into coaching. Recently, I proposed a program called CREATE to a school, I am now working with them. And going to school at night for my PsyD.
How have you applied leadership practices into your professional life?
I have applied leadership practices into my professional life by taking a stand for the people and community I serve. I had to have integrity. I had to be my word. I've taken the time to work on my own self-transformation and reaching my own goals to be fully self-expressed, creative, free, and empowered to live the life I love.
What is your fondest memory of USD?
My fondest memory was working with my peers in
ASIA
. I have to tell you, we challenged social norms, created opportunities, and were changemakers.
What is your favorite place on campus, why?
I liked hanging out on the 2nd floor by the fire place. That was my thang.
Who was your favorite USD professor or class?
Hands down Dr. J. Still keeping in touch.
How have you remained involved with USD since graduation?
I've been a special speaker, attended events for ASIA, and kept connected with current students.
If you could offer a current USD student advice, what would it be?
On your journey, life is still going to happen. You are going to be pushed against the wall. It's not right or wrong, you just are. During that time, you will be in a state of "being." You may start seeing things about your life and way of being. You start self examining. Take the time to work on you. School is a priority; take care of you! Live your life! Self-care is living a life. Live a life you love! You wanna succeed, take care of you. Add value to yourself. Have great relationships. Expect people to be their word. If what someone says is not what they do, move on! Same with career, jobs, and living. Have healthy loving relationships.
Would you like to be a future SOLES Alumni Spotlight?