Postcards from Accra Ghana, West Africa
Written by Paula A. Cordeiro, EDd
5.6037° N, 0.1870° W
Greetings from Accra Ghana!
Doc student Corinne Brion and I are in Ghana collecting data for a research project. We're doing four case studies of low-fee private schools. Data collection includes interviews with school leaders, teachers and other staff members, parents and local community members. We're also using a classroom observation instrument that focuses on student-teacher interactions. Additionally the study involves assessing reading competencies of students in lower primary (1-3) using the Early Grade Reading Assessment (EGRA) tool.
We told the teachers in this photo that we were calling them "Men in Black" (with a bit of color in their shirts!) These seven are middle and high school teachers. They work long days from 7:00-4:00.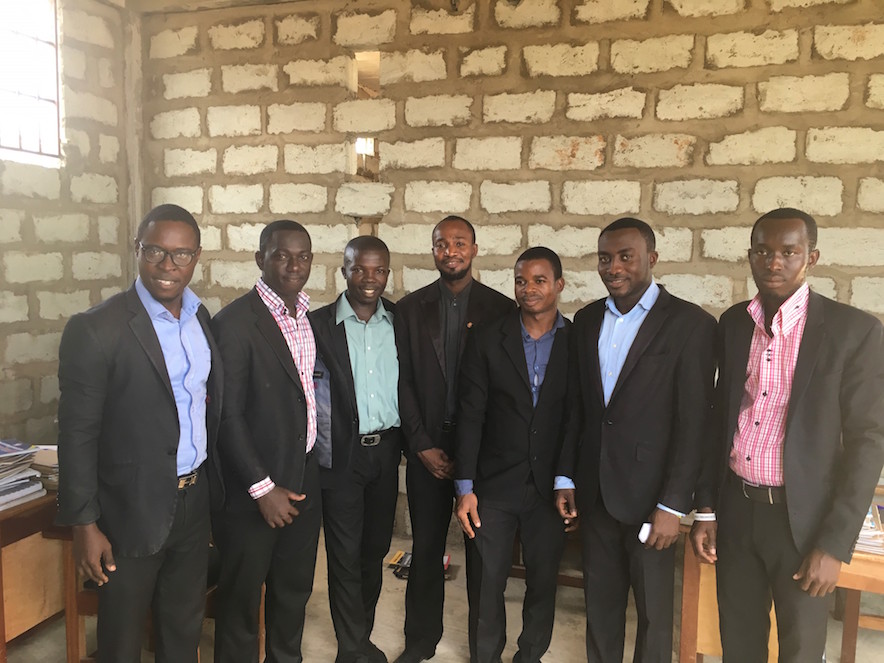 We are also working with the local team from Edify, a San Diego based NGO with offices in nine countries(www.edify.org/ ). This photo was taken at the inaugural Leadership Institute. I had a great time as the keynote speaker and also moderated a panel of school leaders. These educators are truly passionate about their schools and deeply want education in Ghana to improve. The Edify Leadership Institute had more than 110 school leaders in attendance. Corinne facilitated a breakout group on early childhood education.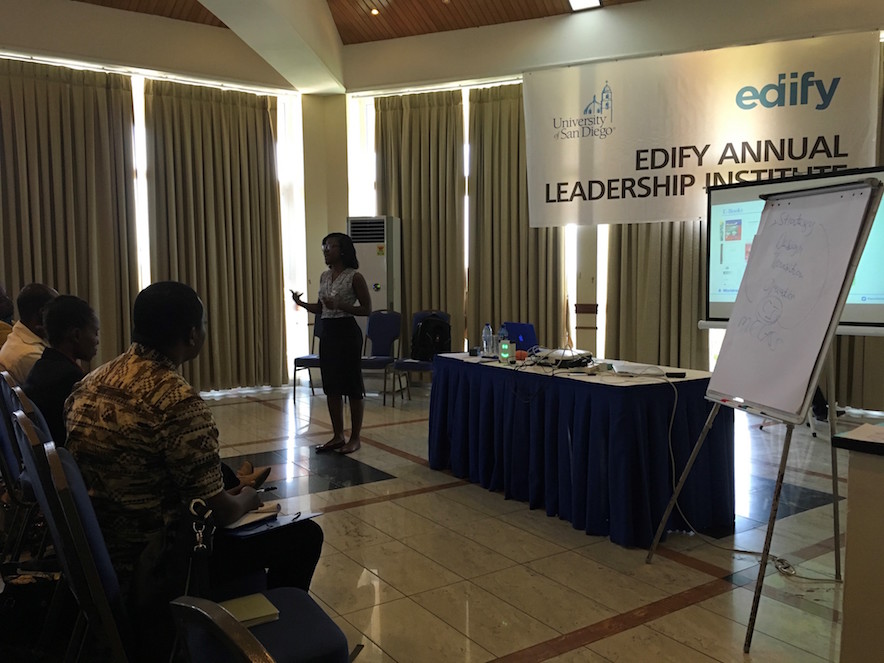 Beatrice, a colleague from Worldreader led one of the sessions. It's a great organization (www.worldreader.org/ ) that has e-books on kindles and cell phones.
And, of course I have to send a photo of a school These students were having a morning assembly. There are some beautiful smiles there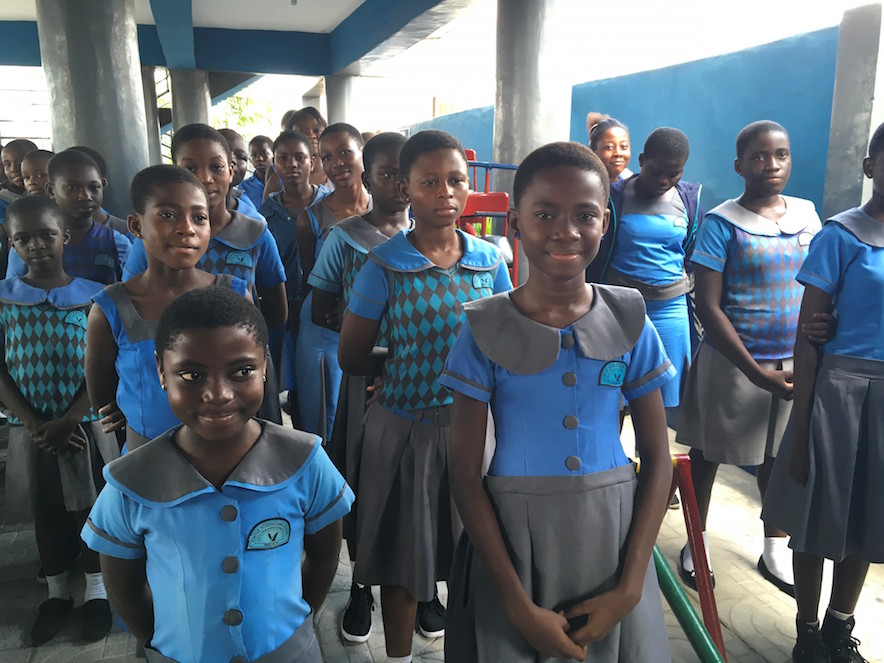 Finally, we thought you'd enjoy seeing these photos. The first one is a woman carrying groundnuts on her head. It's so hard to balance things on your head like this, we have tried! By the way, groundnuts are good, but I prefer tiger nuts!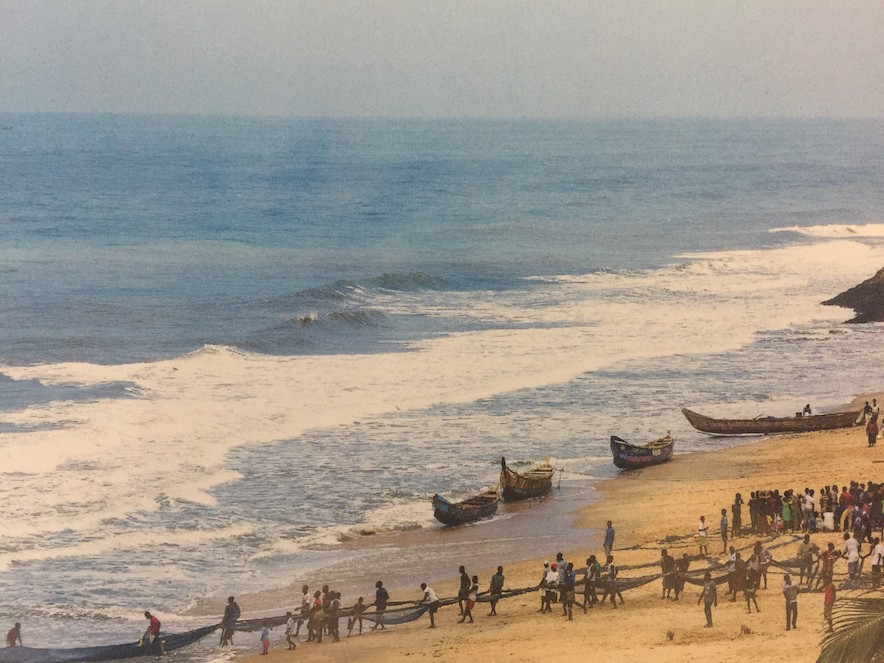 This photo shows local fishermen pulling in their nets. The fish in Ghana is delicious!
Wishing everyone a great Thanksgiving!
Professor Paula Cordeiro
Doc Candidate Corinne Brion