Journey Through Jordan: Reflections on Therapy and Travel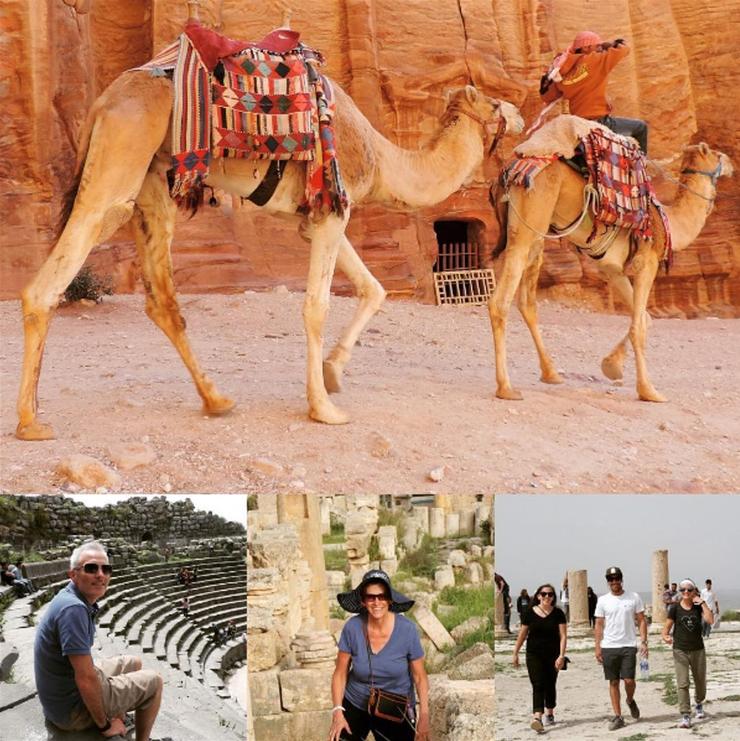 begin quote

If we aren't about relieving suffering, then what are we really doing?
Written by Caroline Thompson, MFT Student
In April of 2016, I was invited with two other University of San Diego MFT students and faculty to attend a mental health workshop and cultural exchange in the country of Jordan. I found that explaining plans to visit the Middle East is a similar experience to explaining plans to pursue marital family therapy. Most often, one is met with a mixed reaction of "Wow, good for you!" and the simultaneous "But, why…?" Interestingly, by traveling to Jordan I was able to explore this question more deeply. What is family therapy? And then, why family therapy?
In a literal sense, we students were forced to explain our field to the international audience of Jordan University of Science and Technology (JUST) medical students and residents. Yet, the trip also reminded me that family therapy is much more than a concise definition. One part, of course, is education. I was reminded that while Dr. Todd Edwards and Dr. Jo Ellen Patterson are the professors who instruct my training, offer academic advice, and respond to my individual questions and concerns, they are also educators who teach far beyond University of San Diego and are lifelong learners themselves. Another facet of therapy is research, which I considered only indirectly until this experience. There, I was able to witness the challenges and joys of developing a new project and balancing Westernized thinking in a different cultural context. Finally, our field involves connection and service. I learned this lesson in a figurative sense by our intimate travel group which was formed through connections with other academics. This collection of expertise allowed for engaging conversations during road trips through desert, floating in the Dead Sea, sunset hikes in ancient cities, and shared Mediterranean-style meals across the country. But more than just "fluff," the scholarship was grounded in mission - specifically in addressing refugee needs. It was a good reminder: If we aren't about relieving suffering, then what are we really doing?
The experiences of that week in Jordan acknowledged the many facets of family therapy, including what I believe is its existential meaning: journeying into someone else's world. Like travel, therapy requires courage and curiosity to enter unchartered territory - one in which the language and customs are foreign. And, the person most suited to inform a therapist of his or her country is that region's native - that is, the client. So, in addition to the opportunity to have toured Jordan, I look forward to the lifelong touring in the land of my client's mind.