Fireside Chat with Andy Hargreaves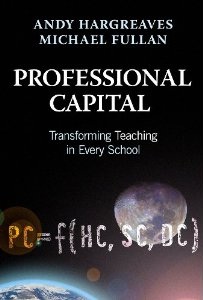 The Leadership Studies Book Award Committee will award Dr. Andy Hargreaves an Honorable Mention for Contribution to the Field of Leadership Studies for his book entitled Professional Capital: Transforming Teaching in Every School (co-authored with Michael Fullan). The presentation took place at a Fireside Chat on Monday, February 3, in the Upper Living Room of SOLES.
Professor Hargreaves is the Thomas Moore Brennan Chair in Education at the Lynch School of Education at Boston College. The Fireside Chat was a wonderful opportunity for our academic community to engage with a distinguished scholar in the area of leadership and educational reform.
Please save the date and join us on April 22, 2014, in celebrating the 2013 USD Outstanding Leadership Book Award Winners, Dr. Cronin and Dr. Genovese, authors of Leadership Matters. More information will be available soon.