TBI Director Ev Meade Calls for More Light and Less Heat on the Border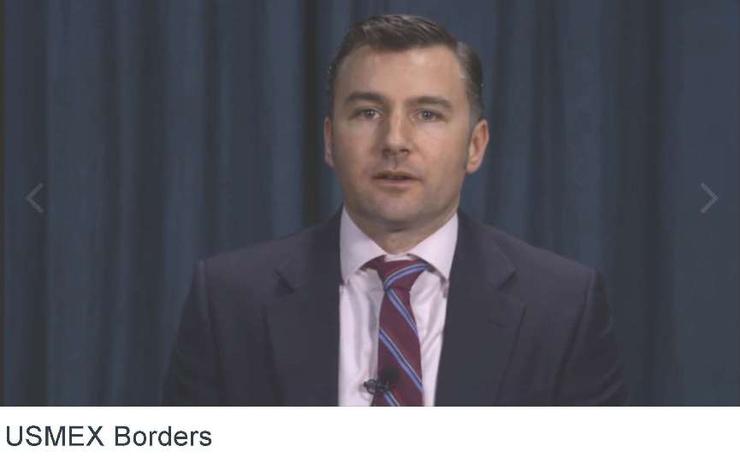 begin quote

There is no crisis on the border
Why are we debating massive increases in border security when undocumented immigration has reached a 40-year low? Why is U.S. political discourse focused on the Mexican border when immigration from Mexico is net zero since 2005 and most immigrants arrive at airports, not the land border? Why can't we offer dreamers and DACA recipients permanent residence and a path to citizenship when 79% of the public agrees it's the right thing to do?
In an hour-long lecture as part of a course offerred by El Colegio de la Frontera Norte in Tijuana and the Center for U.S.-Mexican Studies at UC San Diego, TBI Director Ev Meade counters prominent myths about the border with basic facts, and explains the social and cultural factors that make these myths so intractable. He divides his presentation into four parts:
There is no crisis on the border – the most basic facts about arrivals, apprehensions, and deportations demonstrate that the border is under greater control than every before
Maps tell a different story – the settlement of the border region has followed a natural demographic pattern of regional development, rather than an invasion from Mexico
A forgotten history of racial segregation – from lynching to residential segergation, the SW has a history of racial segergation that mirrors the Jim Crow South, and helps to explain the high social stakes behind immigration politics
Deportation, deterrence, and death – the use of deterrence as the governing principal behind all immigration enforcement has had devastating humanitarian and human rights consequences
Check out the full lecture on Vimeo.
Check out a related report from Inewssource, including some of the same data in shorter format.