TBI Director Ev Meade Discusses the Last Migrant Sign with LA Times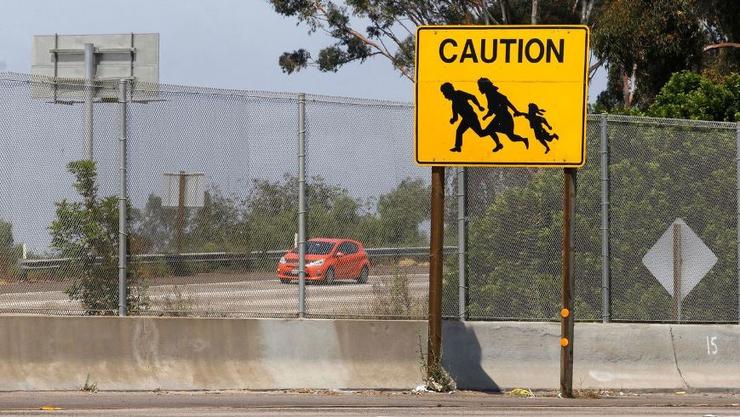 begin quote

So much of what happens on the border is invisible.
The last of a series of iconic migrant crossing signs that once stood on either side of the 5 and 805 freeways near the U.S.-Mexico border disappeared last fall. Were these signs overtly racist – a caricatured Mexican family standing in for animals or inanimate objects that might obstruct traffic? What do they tell us about U.S. immigration policy or border enforcement? How does their rise and fall correspond to the actual number of undocumented immigrants arriving on the border in recent years?
TBI Director Ev Meade argues that the migrant crossing signs were more about the visibily of undocumented immigrants before the massive fortification of the U.S.-Mexico border since the late 1990s (and their relative invisibility in recent years), than their vulnerability or the scale of their arrival on the border. Check out reporter Kate Morrissey's in-depth story in the LA Times:

http://www.latimes.com/local/lanow/la-me-immigration-sign-20180210-story.html