Subscribe to our Newsletter
Sign up for Kroc School News and Events
Join nearly 10,000 Changemakers when you subscribe to the Kroc School's monthly e-newsletters.
Subscribe
"I am Somebody!" Kroc Peacebuilders Head to Sinaloa, Mexico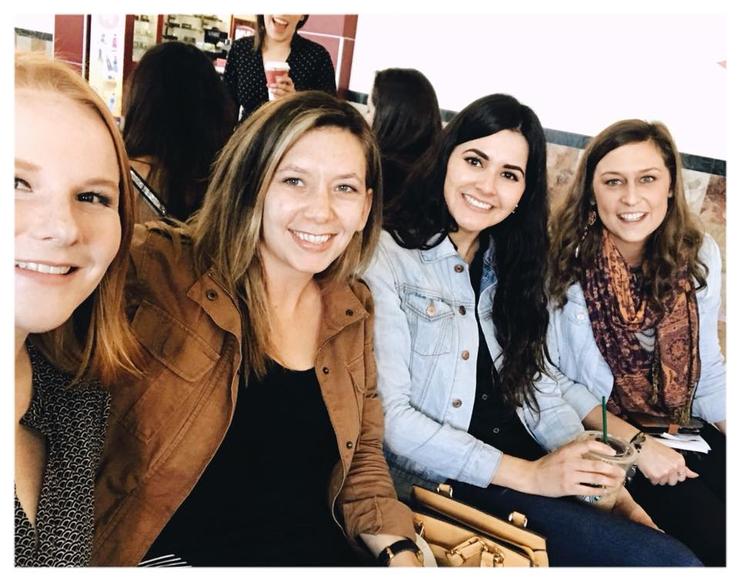 begin quote

While many of the loudest voices in both countries bellow about walls and barriers, the Kroc team is quietly building bridges with a diverse array of local partners.
How do you help more than 100 young people in a place infamous for violence to cultivate their own unique and powerful voice for peace, to declare "I am somebody!" and make the world pay attention?
On Friday, January 26, 2018, Kroc Students from the Master of Arts in Peace and Justice and Master of Arts in Social Innovation programs headed to Culiacán, Sinaloa with Trans-Border Institute director Ev Meade for the opening of the latest version of USD's Certificate Program in Applied Peace Education. Since the spring of 2015, more than 500 local activists, academics, entrepreneurs and public officials in Mexico have completed versions of this low-cost non-degree program. It has inspired dozens of new campaigns, projects and collaborations that seek to build sustainable peace in the areas most affected by the drug war, and it has helped to foster a sense of community and solidarity that transcends both local institutional barriers and the U.S.-Mexico border. While many of the loudest voices in both countries bellow about walls and barriers, the Kroc team is quietly building bridges with a diverse array of local partners.
Sinaloa is a unique place to work. The name itself conjures fear and mystery. It's the birthplace of modern drug-trafficking in Mexico, the homeland of its most famous kingpins and the wellspring of the pop culture celebration of their lifestyles, known as narcocultura. The violence there is real, and it has touched individuals and families across the social spectrum for more than a generation. Everyone feels its presence. Further complicating matters, the U.S. State Department issued its most severe "Do Not Travel" advisory for Sinaloa a week before our first trip, in response to a spike in violence last year.
We take the risk seriously, and we do not encourage an ethos of running towards danger or any such false bravado. But the work of peacebuilding does entail going to places and engaging with people in situations that conventional educators or visitors might avoid. We are comfortable that we do not fit the targeting profile of those responsible for the vast majority of violence in Sinaloa, we have a very limited itinerary in relatively secure spaces, and the risk that we do take is far outweighed by the good that we are able to accomplish there.
The Kroc School also has a special relationship with Sinaloa, and this makes us safer and more effective. Over the last three years, we have helped to train and organize with the leaders of terrific local NGOs including Parques Alegres, Culiacán Participa, Súmate and many others; we have partnered with leading local universities including the Universidad Autónoma de Sinaloa (UAS) and the Tec. de Monterrey; and collaborated with a host of public officials from local schools, government agencies and cultural institutions. These partners help us with every aspect of our work in Sinaloa, and they look after us.
To date, we have focused on training established leaders, but this year, the organizers agreed to help us focus on the next generation of leaders – young people between the ages of 18 and 30 – and to move the location from a university campus to the Casino de la Cultura, a public library and performance space in the heart of downtown Culiacán. We also transformed our Saturday sessions from group exercises on hypothetical projects led by USD guests, to workshops led by local experts that catalyze real projects carried out outside of the certificate program, in the city of Culiacán. We are trying to become more accessible, more practical, and make a more tangible impact in the places most affected by violence.
The first module – Ser Humano, Tener Derechos – explores the connection between human nature and human rights from a variety of different disciplinary perspectives. We ask the question "Is violence natural and/or inevitable?" and then mine the literature in evolutionary biology, psychology, behavioral economics, neuroscience, sociology, anthropology and history for answers. The result is an evening-long journey from the origins of human evolution to contemporary pop culture that reveals the messiness and prejudice inherent in our common humanity, but also our amazing capacity to collaborate, adapt, and survive.
On Saturday morning, we finished up our work on the connections between pop culture and violence, with a review of the role cannibals, zombies, terrorists and narcos play in imagining forms of violence that involve little of the moral complexity, human costs and historical legacies of violence in the real world.
Our first practical workshop focused on conducting long form interviews and collecting personal testimonials. We began with a documentary film, Kings of Nowhere (2015), that presents an in-depth portrait of a small group of people who chose to remain behind after their town in southern Sinaloa was flooded by the construction of a hydro-electric dam in 2009. The filmmaker, Betzabé García spent 5 years immersed in this town, travelling by boat with residents as they fed stranded animals, rebuilt part of the town square, and lived through storms of gunfire and periodic visits of armed men. The result is a beautiful example of the value of long-form qualitative interviews when it comes to documenting the experience of violence and inequality. (Ms. García has also agreed to lead a workshop on documentary filmmaking later this spring.)
We closed the session on Saturday with two expert practitioners of long-form interview methods, and brave professional women. Lucía Mimiaga, an award-winning reporter from the Culiacán daily El Debate, and Professor Iliana Padilla, from the International Studies Department at the UAS discussed the ethics of working with at-risk populations, the threats they and their colleagues have received for doing this work, and the loneliness and isolation that assail victims' family members in the face of rampant impunity. It's incredibly tough and deeply personal work that reclaims the dignity of ordinary people and the conscience of the general public. It demands our attention, and we are grateful for their presence in our program. So far, 20 participants in the seminar have volunteered to undertake their own testimonial project this spring, with mentoring and support from these courageous local experts.


What's next?
The second module (of six) begins on Friday, February 9 in Culiacán, Sinaloa, and the Kroc team will be there.
How do I get involved?
Come to one of the modules – we welcome outside guests. We are also happy to share and replicate our curriculum in other places and for other audiences – please contact transborder@sandiego.edu for more information. And we depend upon grants and donations to make this work possible. Please consider supporting us.