"Legal Remedies" Featured on SCOTUSblog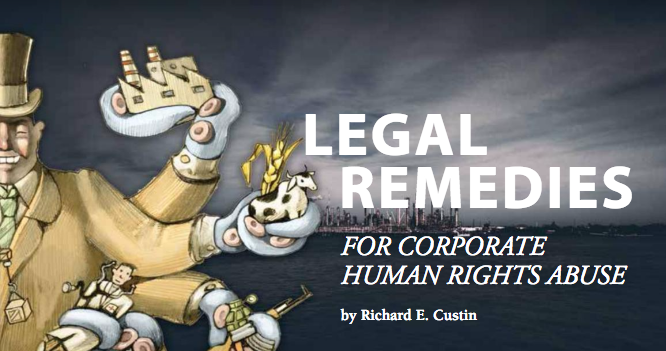 The United States Supreme Court is on the brink of a decision on the benchmark case of Jesner v. Arab Bank to answer the question if the Alien Tort Statute (ALS) prohibits corporate liability. Kroc School Affiliate Professor Richard E. Custin, JD penned Legal Remedies for Corporate Human Rights Abuse that was featured in the 2017-18 Kroc Peace Magazine on the topic of corporate liability and Prof. Custin asserts that, "A threat to peace and justice exists when victims lack a viable remedy against human rights abuses of corporations."
SCOTUSblog took notice and featured his article on their blog in early October. SCOTUSblog (Supreme Court of the United States) is an award winning publication that publishes live blogs as the Court announces opinions and grants cases.
To read Prof. Custin's article that is featured in the 2017-18 Kroc Peace Magazine, click here.