Subscribe to our Newsletter
Sign up for Kroc School News and Events
Join nearly 10,000 Changemakers when you subscribe to the Kroc School's monthly e-newsletters.
Subscribe
Learn How Woman PeaceMaker Hamsatu Allamin Builds Peace in Northern Nigeria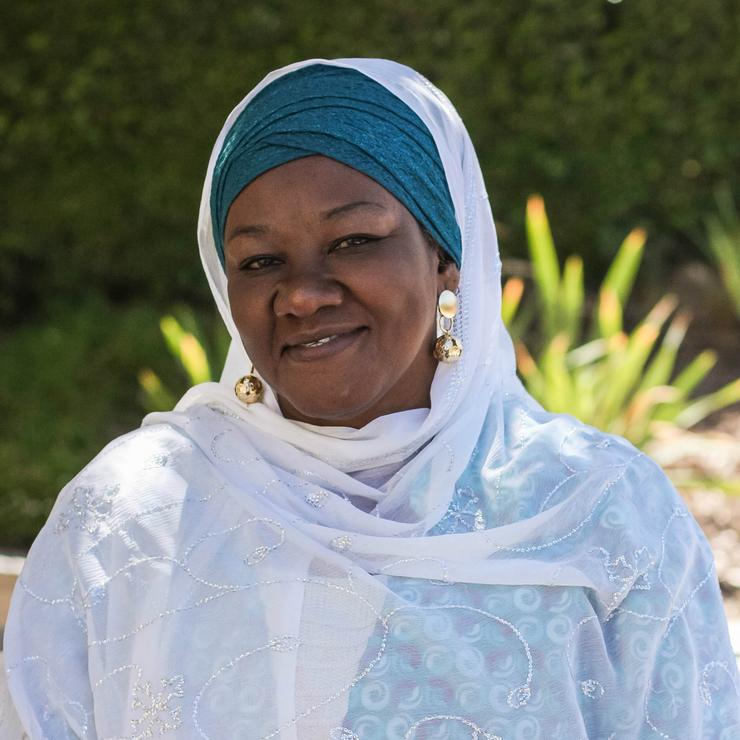 The Women PeaceMakers program is pleased to announce the publication of the first of a series of four narratives featuring the 2016 Women PeaceMakers. The Woman Who Talks With Boko Haram is a compelling nonfiction narrative about Hamsatu Allamin, a social activist, negotiator and community leader from Northern Nigeria. An educator by profession, Allamin became a human rights defender in response to the rise of violence occurring in her county - including the abduction of 300 Chibok schoolgirls by Boko Haram.
Practitioners will be inspired by Allamin's efforts to advance peace by building trust within her local community while pushing forward a new message of acceptance and harmony. Religious scholars and educators can share vignettes about Allamin's courageous efforts to advocate a counter-narrative that insists that "boko haram" should be transformed to "boko halal" meaning Western education and peacebuilding are, indeed, in consonance with Islamic principles. Visit the Women PeaceMakers program to learn more about the other 55 Women PeaceMakers Alumnae, like Hamsatu Allamin, who join her in her promise to continue to "seek and speak the truth".