Clergy Building Trust between Police and Communities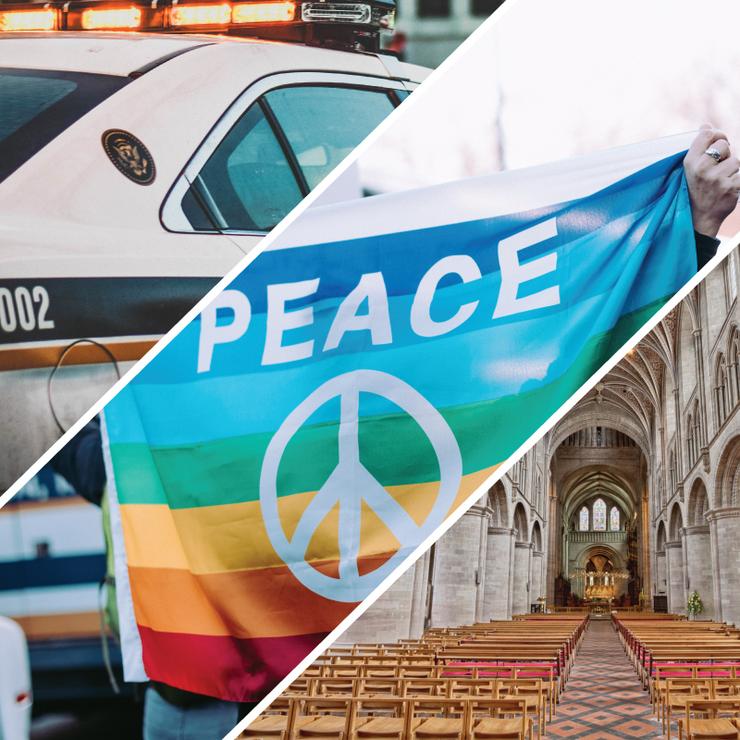 In mid-February 2017, the Joan B. Kroc Institute for Peace and Justice (IPJ) hosted an advisory group meeting for a new Institute project – "Building Trust: A Partnership of Clergy, Communities, and Police". The project, which began in late 2016 through conversations between the University of San Diego (USD) and Bishop Robert McElroy of the Roman Catholic Diocese of San Diego, seeks to strengthen trust between communities and law enforcement by supporting San Diego's religious leaders to serve as this connection.
While a healthy relationship between police and community members is vital for building strong, resilient, peaceful communities, too many cities across the United States, including here in San Diego County, are affected by a breakdown in trust in this crucial relationship. Religious leaders from all faith backgrounds, as trusted community members, stand uniquely positioned to help rebuild this trust.
To help support clergy in these efforts, the IPJ, in partnership with the Roman Catholic Diocese of San Diego and the San Diego Organizing Project, has launched "Building Trust" with the goal of providing the knowledge, resources, and support to clergy of all faiths who seek to improve police-community relations.