Visiting Research Scholar Joins IPJ
Bringing Vast International and Local Experience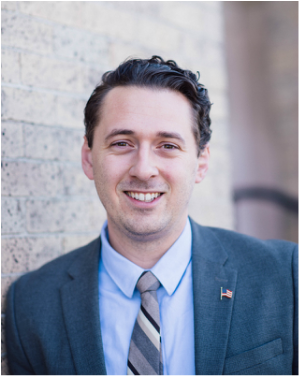 The Joan B. Kroc Institute for Peace and Justice (IPJ) is excited to welcome Dr. Joel Day as a visiting research scholar. Day has worked both internationally and locally on issues related to countering violent extremism and interreligious dialogue. He brings this knowledge and experience to the IPJ where he will contribute to ongoing IPJ research projects.
As the executive director of the City of San Diego's Human Relations Commission and International Affairs Board, Day advises the mayor and city council on issues related to human rights, inclusion and global engagement. Before joining the San Diego city government, Day was an assistant professor of security and global studies at the University of Massachusetts, Lowell and has worked as an advisor to numerous elected officials and political campaigns. He received his PhD from the University of Denver's Josef Korbel School of International Studies and his MA in international relations from the University of San Diego.
Day's current research interests include the intersection of religious ideology, political violence and local resistance to violence and the role that interfaith movements can play in ending violence and affecting public policy.