Subscribe to our Newsletter
Sign up for Kroc School News and Events
Join nearly 10,000 Changemakers when you subscribe to the Kroc School's monthly e-newsletters.
Subscribe
TBI Hosts 11th Annual Border Film Week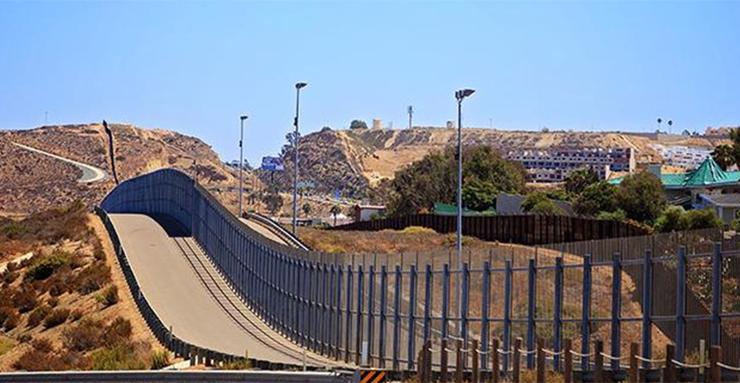 The Trans-Border Institute at the University of San Diego's Joan B. Kroc School of Peace Studies is hosting the 11th annual Border Film Week, which begins tonight, with three films being shown Feb. 7-9 at the KIPJ Peace and Justice Theatre and the closing night of showcased films will be on Friday, Feb. 10 at Cine Tonalá in Tijuana.
Border Film Week offers film showings, art exhibitions, receptions, and panel discussions with filmmakers and scholars each night, starting at 5 p.m. All events are free and open to the public.
An inspiring collection of films this year challenge us to rethink violence in Mexico, find reasons to be hopeful, and to imagine a world beyond our horizons. This year's film festival highlights feature films on topics including immigration, violence, human rights, and the environment.
For more than a decade, TBI has organized an annual festival showcasing the best short and feature-length films about the border, Mexico, and the relationship between the U.S. and its southern neighbors. Believing in the transformative power of visual media to break through stagnated debates and open new dialogues, TBI created Border Film Week to engage students, educators, and the community through powerful films about important regional issues. These films, and the panel discussions with artists and scholars that follow them, promote visual literacy and reflection at a time when the accessibility of cellphone cameras and social media has meant that the tools for storytelling are more widely available than the skills to interpret and understand.
TBI thanks the generous sponsorship of Baker McKenzie, the Asociación de Empresarios Mexicanos, the Consulate General of Mexico in San Diego, and the U.S. Consulate General in Tijuana, to support Border Film Week.
Find more information about Border Film Week, including the schedule of films and events tied to it.