New Study Finds Ammunition Leaks in Haiti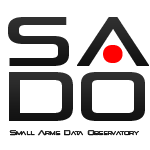 A newly published working paper co-authored by Assistant Professor Topher McDougal assesses the leakage of firearms ammunition from military and police stockpiles into the civilian market in Haiti. It is widely assumed that a rapid increase in the accessibility of small arms and ammunition represents a key factor in destabilizing fragile states and cities. The unregulated availability of such weapons can result in an escalation of the intensity and organization of organized and interpersonal violence.

The working paper is published by the Small Arms Data Observatory, an international consortium featuring leading researchers from the Kroc School and USD, among other partners.